Total transaction costs are very low in Dubai
How high are realtors' and lawyers' fees in UAE? What about other property purchase costs?
Transaction Costs

Who Pays?
Title Deed
AED250 (US$71)
buyer
Registration Fee
2%
2%
buyer
seller
Real Estate Agent's fee
1.00% - 5.00%
seller
Costs paid by buyer

2.01%

Costs paid by seller

3% - 7%

ROUNDTRIP TRANSACTION COSTS

5.01% - 9.01%

See Footnotes
Source: Global Property Guide
How difficult is the property purchase process in UAE?
Foreign nationals are now allowed to buy freehold properties in designated areas in Dubai. Gulf Cooperation Council (GCC) nationals are allowed freehold ownership anywhere in the Emirates.
Some of the developments available for foreign freehold ownership are: The Palm, Jumeirah, Emaar Towers, The Greens, International City, and others. In some projects, aside from the developments that are open for foreign freehold ownership, land can be leased up to 99 years.
Generally, residence visas are issued to property owners, which extend to their immediate families. These visas are renewable every three years during ownership.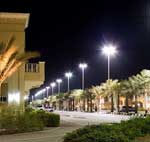 Properties in the designated developments are usually bought off-plan, or before completion. Buyers choose what to buy, and pay an initial deposit of around 10%-15% of the original price. A holding deposit may also be asked by the developer, taking the property off the market, giving the buyer time to finalize his finances, documents, and such. This usually secures the property for up to one month. The holding deposit is non-refundable in the event that the buyer decides not to continue with the purchase.
Different developers may offer different payment plans. A common practice is the buyer to provide staggered payments to the developer before completion. Once the development is completed and units can be handed over to the buyers, full payment of the purchase price must be made.
Properties can be registered, and foreigners can be granted Land Certificates by the Dubai Lands Department. The sale agreement and other required documents are lodged at the Department for registration.
While there are no taxes related to property in the UAE, there is news that Dubai is to have its own stamp duty of around 2%-8%.
---
Footnotes to Transaction Costs Table
The round trip transaction costs include all costs of buying and then re-selling a property - lawyers' fees, notaries' fees, registration fees, taxes, agents' fees, etc.


Currency:
The United Arab Emirates uses the UAE Dirham (AED) .

Title Deed:
The title deed costs AED250 (US$71) and it is issued by the Land Department.

Registration Fees:
The buyer and the seller each pay registration fee at 2% of the property value. Registration fee is paid to the Land Department.


Real Estate Broker's Fee:
The broker's fee ranges from 1% to 5% of purchase price, depending on the type of property and the overall purchase price.
United Arab Emirates - More data and information