IT ALL BEGAN WITH AN AUSTRIAN LAWYER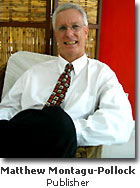 I (and my wife) had decided to buy an apartment in Vienna's 7th district. Stylish but affordable, it was exactly the apartment (we thought) to attract young but prosperous tenants to swell our bank balance.
Everything went fine, until we got the lawyer's bill. Legal charges for the conveyance of an apartment costing €180,000: €10,000. Ouch!
Please understand: a conveyance is not a complex process. Usually it's done by a legal underling. Why so much, we asked? The young lady lawyer frowned and pulled out a very thick book, the All Austria Legal Compendium of Standard Scale Charges. Published after World War II, it states charges as a percentage of transaction costs in terms appropriate to 1947, but which, 55 inflationary years later, mean that all housing work had moved to the top of the scale. Austrian lawyers are bound by professional codes and face disbarral if they do not follow the scale charges. She was sorry, she said, but she had no alternative - not to charge us fully would be against the rules.
Ouch.
This led us to reflect - more or less, we were flying blind.
We didn't know what rent we'd earn in Vienna.
We didn't know what taxes we'd pay.
We didn't know about Austrian landlord and tenant law.
We certainly didn't foresee the lady lawyer's charges.
We had just gone ahead.
It was (of course) crazy.
But we realized too that tens of thousands of people are in the same position.
International property buying is here big time. British people buy in France, Spain, Portugal and in Bulgaria. Germans buy in Croatia. Asian entrepreneurs buy in Australia and Canada. U.S. citizens buy in the Caribbean.
Yet people often don't get the information they need. They rely on realtors, who are self-interested and frankly sometimes not even very well informed.
So we sat down and thought: What should we have known?
We drew up a list:
Can foreigners buy property?
Is property expensive or cheap?
How much rent can you earn?
Are buy/sell costs high?
How heavy are taxes?
Is the Landlord & Tenant law friendly?
What problems will arise when making a will?
Who can give advice (realtors, lawyers, accountants)?
This web site is the result. It's a work in progress - we'd really like suggestions for improvement (Contact Us).
Fundamental analysis
The best stock investors use a "fundamental analysis" perspective, which looks at investment from the point of view of risk and return. We want to bring a similar perspective to international residential investment.
Our focus is financial. You may know what type of property you want. That's your choice, and it is partly or largely subjective. What you probably won't know is the rent that you might earn in another country, what you'll be taxed, and what the landlord and tenant law is, whether the property market appears to have good prospects. We examine these financial aspects of your purchase, comparing them across countries, so as to help you make choices.
Why is property investment in another country sometimes a good idea?
It can bring a good income.
It can bring capital gains. Choosing a 'rising' country can maximize returns.
Diversification. Any portfolio should have a range of assets (shares, cash, property).
Are we trying to sell you something? No. We don't sell homes or any financial product. We earn our living by accepting advertising, and that's why we carry agents' property listings, in which they (not us) are trying to sell properties. Any homes you see on our site are placed there by agents, not by us. And we have no direct relation with any estate agent or realtor, and do not recommend one agent/realtor or one property over another, we do not write puff-piece for advertisers, or accept money for placing articles.
Are we 'objective'? We believe we are. We fervently believe in the 'fundamental investing' philosophy. We emphasize that to get a good return on your property, it is essential to buy where there are high rental yields, low costs, low vacancy rates, and low taxes.
We're interested in being rational, as property investors. See our FAQs.
Honours: Within the first year of officially launching Global Property Guide we were featured in the International Herald Tribune, Forbes, the Wall Street Journal, BusinessWeek, the Economist, and the London Times. Our data was No1 in the Nubrics.com list of Essential Overseas Property Resources.
The Global Property Guide attracts links from major publications such as the Financial Times, Business Insider, the Guardian, Forbes, CNN, the BBC, the Washington Post, the Telegraph, ABC, Zillow, Le Monde, NPR, Aljazeera, Huffington Post, Infomoney, Heise.de, elEconomista, Salon, and Fox News.
The Global Property Guide is cited or footnoted around 200 times in Wikipedia.
Respected original research. We've developed the world's only global rental yields database, researched by our in-house team.
We sell this research to multilateral institutions: the World Bank, the International Monetary Fund, the Federal Reserve Bank, and European Central Bank.
We also provide research to the China-based property site Juwai.com.
We've created the world's first global database of transactions costs when you buy or sell housing. In many countries, you lose 20% - 30% of a property's value merely by buying and selling it. That makes no sense.
Owner and Staff: Background and Credentials
Matthew Montagu-Pollock, the site's founder, has an MA from Oxford University in Politics Philosophy and Economics (PPE), and an MA from the University of Lancaster, and studied for an M.Phil at the London School of Economics, while teaching economics in London at Kilburn Polytechnic. Leaving academia in mid-third degree for journalism he joined What Investment magazine and wrote a popular financial guide How to Make Money on the Stock Exchange, a guide to the principles of investment.
He then moved to Asia as Economics Editor of the Hong Kong-based regional magazine, Asian Business Magazine. After five years he joined the investment bank Lehman Brothers in Hong Kong as Regional Economist but after a couple of years returned to journalism to Euromoney Institutional Investor's Asian arm, Asiamoney magazine, covering a wide range of Asian stories and interviewing central bank governors, finance ministers and heads of state such as Singapore's Prime Minister Lee Hsien Loong and Indonesia's President B.J. Habibie, as well as many corporate leaders. He wrote around a third of the Asiamoney's cover stories and won 5 top group Euromoney awards from the global Euromoney organisation's then publisher Padraic Fallon.
In June 2005, seeing the lack of reliable investment advice and wanting a change from journalism, he set up the Global Property Guide (see https://www.crunchbase.com)
What does Matthew do apart from journalism?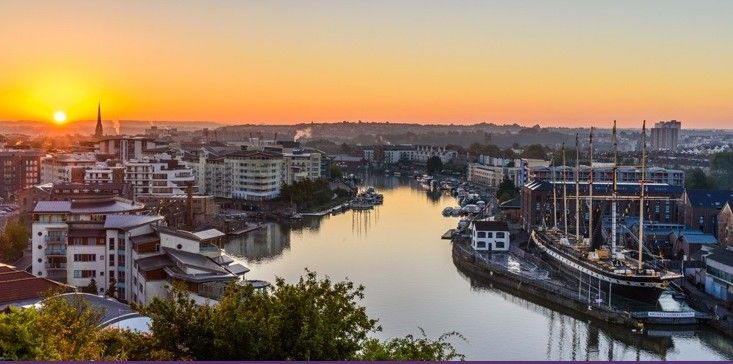 Matthew is passionate about the design of cities, how good urban design can contribute to citizens' happiness, social connectedness, bringing people together and combating loneliness. He is inspired by the work of Danish urbanist Jan Gehl and others such as Jane Jacobs. He lives in Bristol, but tries to visit inspiring European cities frequently. He is a member of the Management Committee of the Bristol Civic Society and a founder-member of the Bristol Campaign Against Tower Blocks, and runs the blog Bristol Commentary. His twitter account is @BristolNoTowers.
He contributes somewhat polemic articles and interviews to Bristol press: for example The entire appearance of Bristol is under threat and High rises or soulless towers?, Sky high ambitions for Bristol and (YouTube) Fighting Marvin Rees' Philistines.
Matthew has lived in two London democratic housing co-operatives and is an active member of the High Kingsdown Community Association, which is the charitable companion to the High Kingsdown Residents Association, whose website he writes and maintains.
He is a keen cyclist and walker and does not own a car.
The Team
Global Property Guide has a small team of
two senior writers with economics degrees from the University of the Philippines (UP) Diliman (the country's top-ranked university) and University of Santo Tomas (now finishing an MA at UP Diliman). Our former chief economist Prince Cruz, also a UP Diliman graduate and PhD candidate, is now a staffer with the Manila-based Asian Development Bank (ADB) and author of ADB working papers.
our taxation specialist, who currently works as a senior property analyst for a leading international property company in Manila, has an MA from Ateneo, and an MBA from UP Diliman.
our yields and residential valuation specialist, who has been researching property yields with us for over a decade, is an economics graduate from UP Diliman.
editorial and office management staff
The web site is managed, edited and staffed in the Philippines, where Matthew lived for 16 years and to which he travels from time to time.
All new economics staff go through a training process which is detailed in the Global Property Guide Training Module.
Questions?
Please contact us via our contact form. Yes, email would be easier, but we get a lot of emails; frankly we'll reply faster this way.
You can also use our postal address:
The Global Property Guide,
4636 Arellano St., Palanan,
Makati City,
Philipines 1235.