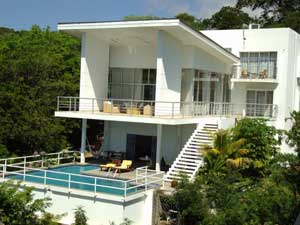 Nicaragua is expected to grow 5.8% over the next five years, ahead of the 4.9% GDP average for Latin America according to a recent report from Pyramid Research.

With this positive economic forecast in mind and Nicaraguan exports in 2012 predicted to grow 10-15% according to the Inter-American Development Bank, investor confidence in the nation is on the up with the Nicaraguan government recently revealing that Nicaragua received US$967.9 million in foreign direct investment (FDI) in 2011, a 91% increase over 2010, as well as a new record for the Latin American country.

Steered primarily by the energy, telecommunications and free zones sectors, which together accounted for 52% of total FDI last year, Nicaragua attracted around 284 foreign investment projects in 2011, an increase of 57% compared to 2010.

"FDI is considered the new driving force of the Nicaraguan economy. While the energy sector accounts for about 70% of investment projects in Nicaragua reducing the country's dependency on fuel, free zones sector and agricultural products have also been embraced by investors," notes Marcus Vassiliou, sales and marketing manager of alternative investment experts, Eco Investments, which markets a bamboo plantation opportunity in eastern Nicaragua.

Mr. Vassiliou adds that savvy investors are continuing to make the most of untapped opportunities in the alternative investments sector such as bamboo and with the government's plan to become a leader in sustainable development.

"This helps protect Nicaragua's natural resources as well as improve the lives of its citizens, it is important to ensure that an investment supports this plan," he points out.

Mr. Vassiliou explains that investors are encouraged to look into the world's first 8-year-bamboo package in Nicaragua, which does not only create big returns for the investor but also "create jobs in the country, offering many local people their first ever chance of paid employment while bamboo presents a sustainable source of ethically produced timber, reducing the pressure on unsustainable natural forests."

Located in Rama, close to the Rama port which offers excellent sea access to the key export market of the United States, this investment not only provides employment and social returns in an area of need as well as environmental benefits such as reforestation but impressive financial rewards.

Leased land plots already planted with thriving bamboo are available from £22,084 for a half hectare with investors able to enjoy annualized forecast returns of over 18%.