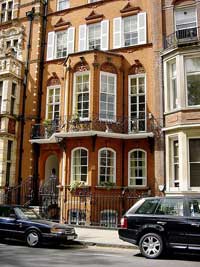 Stamp duty changes and Brexit uncertainty are driving international home buyers away. As a result, home prices in the UK capital have dropped for the fifth quarter in a row.
The average home price dropped by 0.7% in the third quarter, compared with the same period last year, to £468,544 (US$604,859), according to Nationwide, following a 1.9% drop in prices in the second quarter.
The UK government recently announced that foreign buyers would be charged a higher stamp duty rate when they buy property in the UK – with the extra cash used to help the homeless. The stamp duty rise will be levied on individuals and firms not paying tax in the UK.
The surcharge – which is in addition to the present stamp duty, including the higher levels introduced two years ago on second homes and buy-to-lets – could be as much as three per cent.
London remains the most expensive place to buy a property by some margin, with average prices more than twice the national average of £216,103 (US$278,981).
Robert Gardner, Nationwide's chief economist, said that after a long period where prices rose faster in London than elsewhere in the UK, a period of under-performance was to be expected.
"When you look at the affordability measures, such as house prices versus earnings, they look quite stretched in London compared with other parts of the country," he said.
"Much will depend on how broader economic conditions evolve, especially in the labour market, but also with respect to interest rates," Gardner said.
"Subdued economic activity and ongoing pressure on household budgets is likely to continue to exert a modest drag on housing market activity and house price growth this year, though borrowing costs are likely to remain low," he added.