The Dominican Republic has empty beaches, low costs, and great yields
The Dominican Republic´s residential property market is growing fast, thanks to robust tourism growth and the arrival of luxury international and boutique hotels, coupled with strong economic fundamentals.
"Tourists come for the surfing and the windsurfing, and many of them end up buying homes here too," says Josefina Covents of the Cabarete-based agency Josefina Covents y Asoc. There are no restrictions on foreigners' buying property.
Aside from its reputation as a tax haven and long stretches of sandy white beaches and a balmy temperature, foreign homebuyers are attracted because property is still a bargain, relative to the rest of the Caribbean. A newly-built one-bedroom apartment near a beach can be bought for just US$150,000 or less.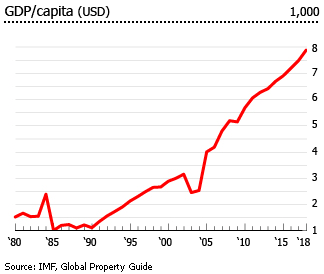 The Dominican Republic has a population of just 10.3 million people and a GDP per capita of US$7,900 in 2018, one of the highest in the region, according to the International Monetary Fund (IMF). Total tourist arrivals reached a record 7.55 million in 2018, up 3.5% from a year earlier, buoyed by a surge in the number of stay-over visitors.
Foreign property investment is also encouraged by incentives, which according to the country´s tourism office, include:
Tax-free receipt of pension income from foreign sources, including moving belongings to the country, is guaranteed (Law 171-07 on Special Incentives for Pensioners and Persons of Independent Means).
Foreign buyers receive a 50% exemption from property tax
Exemption from taxes on dividends and interest income, generated within the country or overseas
Foreign buyers receive a 50% exemption from taxes on mortgages, when the creditors are financial institutions regulated by Dominican financial monetary law
Exemption from payment of taxes for household and personal items
Exemption from taxes on property transfers
Partial exemption on vehicle taxes
Developers are relieved of all national and municipal taxes for ten years, including the tax on the transfer of ownership to the first purchaser of a property, by Law 158-01 on Tourism Incentive.
Foreigners are further encouraged by a strong economy, stable government, an improving infrastructure, and easy access via its three international airports.
However, the Dominican Republic is not your usual Caribbean fantasy ´unspoiled virgin island paradise´. It has more than 10 million people spread over a mountainous 48,072 sq km, and the social problems include a vast gap between rich and poor, and the highest possibility in the world of death from handguns, though the situation has improved dramatically over the past decade.
There has been an amazing increase in wealth, with the country´s average per capita GDP increasing by more than three times from just US$2,460 in 2003 to US$7,900 in 2018. Moreover, the national poverty rate dropped sharply from 41.2% to 30.5% in the past five years.
Also, it does have great attractions for the adventurous traveler. "There´s the natural beauty of the landscape. The country is very green, different shades of green," says Monique Frings of Dominican-realty.com. "It has the highest mountain in the Caribbean and a small salt water lake. There are miles and miles of beaches and nobody comes. It is still very open."
Unlike elsewhere in the Caribbean, US travelers are outnumbered by other nationals more used to risk-taking and adventure: the Canadians, the Germans, and the North Europeans. They come to the Dominican Republic in the winters, for it has an agreeable climate, neither too hot nor too cool (28 degrees to 30 degrees), with a continuous gentle breeze. Only July and August are really hot.
In 2018, the economy grew strongly by 7% from a year earlier, following expansions of 4.6% in 2017, 6.6% in 2016, 7% in 2015, 7.6% in 2014 and 4.9% in 2013, according to the International Monetary Fund (IMF). The economy is projected to expand this year by 5.1% and by another 5% in 2020.
However the surge in foreign property investors has been pushing prices up by an average of 10% every year since the global crisis, according to local real estate experts. Currently, prices for residential properties with an ocean view typically start at about US$120,000 while beachfront properties start as low as US$150,000.
At the high-end market, prices of luxury homes, which typically have an asking price of at least US$5 million, are stable, but in some areas, these prices are also rising robustly.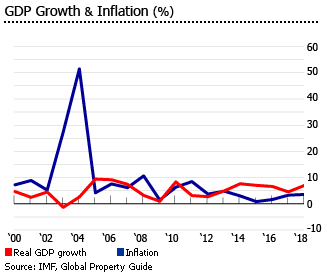 "The bottom has been hit and now, up it goes," said Cesar Herrera Gutiérrez of Provaltur International, the exclusive affiliate for Christie´s International in the Dominican Republic.
The volume of luxury property transactions has been continuously rising in the past several years, according to local property experts.
The Dominican Republic also offers good rental yields, with some areas registering net rental yields as high as 10% annually, according to some local real estate experts.
The Caribbean's top tourist draw
The Dominican Republic has been the top vacation destination in the Caribbean since 2005, by a considerable margin, according to the World Bank.
During the financial crisis of 2008-2009, the country´s tourism sector remained stable, with around 3.98 million and 3.99 million stay-over tourist arrivals, respectively, based on figures from the Caribbean Tourism Organization. By 2016, non-resident stay-over tourists had increased to almost 6 million, while cruise arrivals surged to 809,286 people. In 2017, tourism continued to grow, despite hurricanes Irma and Maria. Non-resident stay-over tourists rose by 3.8% y-o-y in 2017, while cruise arrivals soared 36.9%.
In 2018, non-resident stay-over tourist arrivals rose by 6.2% to 6.57 million people from a year earlier. Cruise arrivals fell by 11.3% y-o-y to 982,319 people last year, but still more than twice as much compared to a decade ago.
The Dominican Republic saw a 6% growth in hotel rooms last year by adding 4,365 rooms throughout the various regions of the country to reach a total of 80,256 hotel rooms.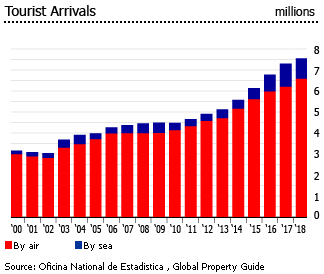 According to Asonahores (The Association of Hotels and Tourism of the Dominican Republic), 65 projects are already approved for 2019 and the country is slated to add 11 new properties in the next three years.
The government aims to attract about 10 million visitors a year by 2023.
Foreign buyers rush to the coast
Tourist developments are concentrated in the east and north. Southern areas such as Barahona and Pedernales are less developed and less visited, but there have been efforts to promote them as eco-tourism destinations.
Punta Cana is the most popular tourist destination. Punta Cana's international airport, situated in the country's popular eastern region, receives around 65% of all tourists traveling to the country every year.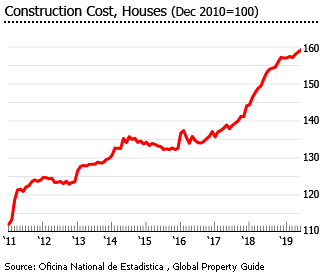 Some of the most desirable residential areas are in tourist hot spots such as the capital, Santo Domingo, and the areas on the country's beautiful Atlantic coast, such as the tourist towns of Sosua and Cabarete, the peninsula of Samaná, and Puerto Plata. Luxury beachfront apartments in places such as Punta Cana and Bavaro, Las Terrenas and Boca Chica have been built in recent years.
One of the most high-profile developments has been the Cap Cana project on the east coast, a high-end residential and tourist mixed development of hotels, oceanfront homes, golf courses and commercial establishments.
What is on offer
The Dominican Republic´s property market is very diverse. Prices at the lower end of the luxury market range from around US$100 to US$420 per square foot (sq. ft) for a prime oceanfront home, according to ReMax´s Premal Parekh. However high-end residential property prices can go as high as US$5 million in the north and US$9 million in the south. The highest-priced home in the Dominican Republic is listed for US$25 million, Parekh added.
In Santo Domingo, the country´s capital and largest city, the average price of a two- or three-bedroom house in the city center stands at around US$150,000. In recent years, luxury developments have been increasing along the coastal areas, making it the centre of high-end residential properties. Luxury beach villas in or near the capital city are priced as high as US$7 million.
In Puerto Plata, on the north coast, apartment prices have been rising by double-digit figures. Bigger apartments have showed the highest price appreciation. A 200 square metre (sq. m) apartment in upscale neighborhoods of Puerto Plata, like Sosua, costs around US$2,400 per sq. m.
In the Cabarete area, the price of an older two- or three-bedroom condominium farther from the water starts at about US$200,000, while oceanfront homes in newer luxury developments, like Sea Horse Ranch, sell for at least US$700,000, said William Holden of Holden Sotheby's International Realty.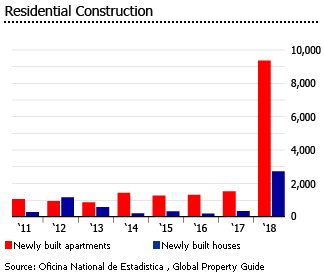 Several new oceanfront luxury condominium developments have been built in the past several years, with unit prices ranging from US$500,000 to US$2 million.
Tourism-related developments include Amber Cove, the luxurious new Carnival Cruise Lines port-and-tourist village at Maimon, located just west of Puerto Plata, which finally opened in October 2015. Royal Caribbean is also planning to open a new port near Playa Dorada, between Puerto Plata and Sosua. Airlines have also started to increase their services into Puerto Plata International Airport as well as nearby Santiago International Airport.
The construction of major hospitality projects like Cap Cana, the Moon Palace Resort in Punta Cana, and San Souci Port in Santo Domingo are also expected to boost tourism.
Though the Dominican Republic has its own currency, the peso, most real estate listings and transactions, especially of high-end properties, are quoted in U.S. dollars.
Residential construction costs continue to rise
In July 2019, the total construction costs for houses rose by 4% from a year earlier, after an annual rise of 9.1% in 2018, 5.1% in 2017, 3.4% in 2016, and a decline of 0.9% in 2015, based on figures from the Oficina National de Estadistica.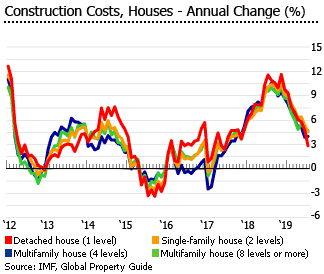 By property type:
Detached house (one level): construction costs rose by 2.9% y-o-y in July 2019, following a 9.8% increase in 2018
Single-family house (two levels): construction costs rose by 4.6% y-o-y in July 2019, after growing by 9.2% last year
Multifamily house (four levels): construction costs rose by 4.7% in July 2019, following an 8.7% increase last year
Multifamily house (eight levels or more): costs increased 4% y-o-y in July 2019, following a growth of 8.7% in 2018
Shortage of affordable housing
The construction sector has accounted for more than 7% of the country's GDP in recent years. During the first half of 2019, the number of permits granted for the construction of apartments rose by 24.4% from the same period last year, following a spectacular 81% growth in 2018, according to the Oficina National de Estadistica. Over the same period, permits granted for housing construction also rose by 26.5%, after increasing by 121% in 2018.
However, most residential construction is aimed at the high-end market.
The low-end market has an acute shortage of accommodation, and the country has a housing deficiency of around 600,000 units.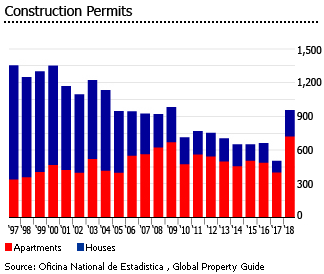 Frequent hurricanes and flooding have exacerbated the shortage. Economic damage from natural disasters in the Dominican Republic costs around US$420 million a year, according to a recent study conducted by World Bank and the Ministry of Economy, Planning and Development. For instance in September 2017 alone, two strong hurricanes, Hurricane Irma and Hurricane Maria, devastated a large number of houses, particularly those built of low-quality materials near the sea.
The government recently pledged to expand social housing and build up to 40,000 new houses every year until 2023, with the help of the private sector.
Around 80% of all homes in the Dominican Republic are detached houses.
Developing the mortgage market
Most property transactions in the Dominican Republic are done in cash, because the country has a very small mortgage market. To help it, in 2012 the government enacted Law No. 189-11, the Law on Mortgage Market Development and Trusts, providing tax incentives and establishing the Trust as a legal instrument.
As a result, more mortgages have been offered by local banks in the past five years, with a loan-to-value ratio of 70% of the appraised value of the property. Interest rates typically range from 7% to 9%, according to Remax Coral Bay Dominican Republic.
Banco Central Republica Dominica slashed its benchmark interest rate by 25 basis points to 4.5% in September 2019, its third rate cut this year and the lowest level since July 2013.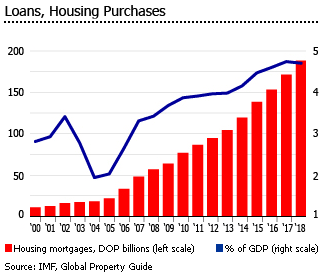 In July 2019, the total value of loans for house purchases was DOP203.81 billion (US$3.97 billion), up by 12.4% from a year earlier and about 18.4 times the amount in 2000, according to the Oficina National de Estadistica. Housing loans grew by almost 18% per year from 2000 to 2018.
Yet when compared to the size of the economy, the country´s mortgage market remains very small, equivalent to just 4.7% of GDP in 2018 - only a slight expansion from 2.8% of GDP in 2000.
Strong uninterrupted economic growth
In 2018, the economy grew strongly by 7% from a year earlier, following expansions of 4.6% in 2017, 6.6% in 2016, 7% in 2015, 7.6% in 2014 and 4.9% in 2013, according to the International Monetary Fund (IMF).
Then in Q1 2019, the economy grew by a robust 5.7% - one of the highest expansions in Latin America which posted an average growth of just below 2%. It was buoyed by strong growth in construction (12.5%), energy & water (11.7%), financial intermediation (9.5%), mining (6.3%), transportation and storage (6.2%), public administration (5.7%) and hotels, bars & restaurants (5%).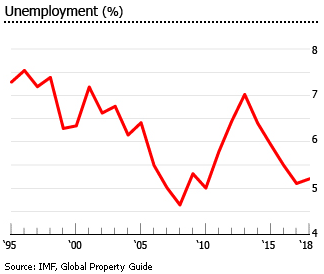 Even during the global crisis, the Dominican Republic still managed to grow – by 3.2% in 2008, 0.9% in 2009 and 8.3% in 2010 – thanks to its stable tourism and resilient housing market. Crash-induced foreclosures did not significantly impact the country´s housing market, because most foreigners pay in cash. While house prices fell after the 2008 global financial crisis, "it never fell as much as other parts of the Caribbean and the world," said Holden.
The economy is projected to expand this year by 5.1% and by another 5% in 2020, based on IMF estimates.
Nationwide unemployment rate is expected to remain steady at 5.2% this year, according to the IMF.
Sources: