Transaction costs in Sweden are low
January 29, 2018
How high are realtors' and lawyers' fees in Sweden? What about other property purchase costs?
How difficult is the property purchase process in Sweden?
There are no legal restrictions on foreigners buying property in Sweden.
The real estate transfer process is swift and easy. It initially involves the negotiation of a purchase agreement. At the same time, deed verification and a property survey occurs. Once an agreement is reached and the deed is validated and the property has been 'cleared' by the surveyor. A purchase agreement/contract (Kapeavtal) is signed by the buyer and seller. The purchaser then pays a deposit ranging from 2% to 10% of the purchase price.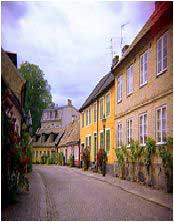 Upon the actual transfer of the property the parties, or their representatives meet and carry out apportionment of service charges, rent, interest, and insurance premiums, formalize the purchaser´s assumption of any loan related to the property (if so agreed) and the purchaser will pay the net purchase price in cash.
At this stage the vendor will issue a bill of sale (Kapebrev), stating that the transfer of title to the property has been completed and that the purchase price has been paid.
The transaction concludes when the buyer forwards the bill of sale to the Land Registration Authority and the transaction is made public and the transfer is acknowledged by the state.
In Sweden, the purchase of a residential property usually proceeds with only a broker's or an agent's services and does not necessarily involve the services of a lawyer.
It takes an average of 14 days to complete the sole procedure needed to register a property in Sweden.
---
Footnotes to Transaction Costs Table
The round trip transaction costs include all costs of buying and then re-selling a property – lawyers' fees, notaries' fees, registration fees, taxes, agents' fees, etc.

Stamp Duty:
Buyers pay the stamp duty at 4.25% of the property value.

Registration Fee
Buyers pay the registration fee of SEK825 (€96).


Real Estate Agent's Fee
Real estate agent´s fee, paid by the seller, is generally negotiable between 3% and 5%.
Sweden - More data and information