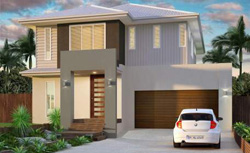 A mountainous county in the sunny southeast of Ireland, Waterford has a sandy coast with two distinctively lovely peninsulas. The East Waterford Gaultier Coast is dominated by Anglo-Norman communities while the West of Dungarvan has more rugged terrain and is a Gaeltacht (Gaelic-speaking region). Seaside resorts dot the entire Waterford coastline.
Several rivers run through the county and the River Suir forms one of its borders. Waterford was settled by Vikings in the 9th century, as they valued the rivers as means of travel, and the county's high and dry areas made it easy to defend. Viking artifacts have been excavated in the midst of the modern city and the old city walls from the time of the Vikings can still be seen.
Waterford has some interesting towns, from the quaint fishing village of Passage East to Lismore, a Heritage Town that began as a 7th century monastic settlement established by St. Carthage. Dungarvan is beautifully situated by a splendid bay. There are excellent shopping opportunities in Waterford's towns, from the farmers markets to the high-end fashion boutiques. The county is, of course, also known for its world-class Waterford crystal.
---