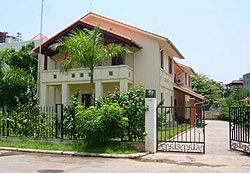 Vietnam is a fascinating country. But thanks to Hollywood's take on the Vietnam War, many people are content with what little they know, or rather don't know, about it. Some hold a mighty skewed view of the small "S"-shaped nation lying on the eastern edge of the Indochinese peninsula, connecting it with Communism and negative stereotypes of Vietnamese men and women that were perpetuated during the war.

But these ideas do not accurately portray Vietnam, and certainly do not capture the interesting complexity of the country and its people. Vietnam is a vibrant, culturally rich country with a colourful history. It has an equally rich landscape, with a long coastline that stretches from the Gulf of Tonkin in the north and gently winds its way to the Gulf of Thailand in the southwest.
Vietnam's 2,700-year-old history has been wrought by struggle. For much of its history, Vietnam was a tributary state of China, and grappled with its strong military, political and cultural influence.

In the 19th century, France colonized Vietnam. It was part of French Indochina until 1945 when Japan ousted the French administration and set up the Empire of Vietnam. The "Empire" lasted only a few months until Japan surrendered to the Allies later that year.

The power vacuum that followed spurred the political rebel group Viet Minh to try to seize power, as did the British when they landed in October 1945 and the French who tried to re-establish their rule the following year. The Viet Minh grew in power with the aid of China, and the French finally surrendered in 1954.
But rather than gaining peace, a split occurred between North and South Vietnam. The country entered the Vietnam War, which would go on for the next 21 years. North Vietnam was controlled by the Communist regime of the Viet Minh with the support of China and the Soviet Union, while South Vietnam established itself as the Republic of Vietnam in 1955 with the aid of the U.S government.
The war finally ended in April 1975 with the Fall of Saigon to the North. Though Vietnam was technically unified, it was internationally isolated due to the ongoing Cold War. In 1986, the Communist Party of Vietnam changed its economic policies, slowly opening its doors to foreign markets. Since then, Vietnam has undergone a substantial growth in its economy, luring visitors to experience its wonderful culture.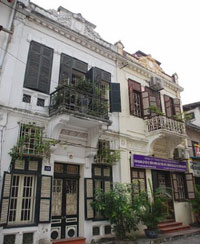 Vietnam is a country of 86 million people. While the Kinh (the major ethnic Vietnamese group) make up most of the country's population, there still exist some 54 groups that live in isolated corners of the country. Each has its own cultural identity and language, but all have been united over the course of years by their constant battle against foreign invaders. Vietnamese overall is most commonly spoken language. Many of the older generations still speak French, though the foreign tongue has lost its popularity over the years. What has been rising in popularity is English, now almost obligatorily studied in most schools. This has helped boost tourism tremendously. Most Vietnamese in the tourism sector speak English well.

Vietnam is also a melting pot of many different religions. Buddhism remains the most widely practiced religion with temples and pagodas present in almost every village and district. Some of the more famous pagodas are Chua Hương or the Perfume Pagoda in Ha Tay and the Chùa Một Cột, or the One Pillar Pagoda in Hanoi. These large architectural masterpieces receive millions of visitors each year, whether for religious or simply sightseeing purposes.
Roman Catholicism was first introduced to Vietnam in the 16th century, and churches are not an uncommon sight in Vietnam.
Unique to Vietnam, Cao Dai is a mix of dogmas borrowed from Catholicism, Buddhism, Confucianism and Taoism. Followers worship God and Buddha and follow saints that count Sun Yat Sen, Victor Hugo and Shakespeare among their number. Their temples can be found in many cities, particularly in Ho Chi Minh City.
Vietnam's cuisine centres on the ubiquitous noodle soup, or pho. Many of its recipes use the country's abundant seafood and sweet and exotic tropical fruits.
A sizeable percentage of Vietnam's agricultural land is used for permanent crops. It is the largest producer of cashew nuts and second largest rice exporter in the world after Thailand. And although new to the game, Vietnam is one of the largest oil producers in Southeast Asia.
Vietnam has varied climate zones. Northern Vietnam has very specific seasons: cold winters and hot and humid summers. The Central Region, on the other hand, has a very dry atmosphere, with the driest months running from June to October. The coastal lowlands are tropical while towns like Da Lat down south and Sapa up north offer cooler climates. Towns like these in particular are popular due to the sweet-smelling pine forests, brilliant flowers, and waterfalls that surround the wooden cottages that sit on foggy mountaintops.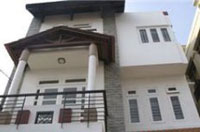 Vietnam has a 3,260-kilometre coastline with stretches of pristine white sand beaches. It has a diverse landscape made up mostly of rolling hills swathed in lush greenery and jagged mountains enveloped in dense forests. The majority of northern Vietnam is highlands while the south is a mix of mountains, forests and coastal lowlands.
As tourism is not as developed in Vietnam as it is in neighbours like Thailand, expensive water sports facilities are harder to come by. Nonetheless, beaches in Nha Trang and Da Nang are popular for their white sand and warm waters. Resorts such as Cat Ba Island and Pu Quoc Island are also popular vacation spots.
Vietnam is working hard to boost its tourism industry. Serious crimes against foreigners are uncommon, as the punishment for them is severe. Nonetheless, big cities like Ho Chi Minh are infamous for thieves who speed past on motorbikes and snatch purses, cameras and mobile phones from the hands of less-than-watchful sightseers.
One of Vietnam's prize gems is Ha Long Bay. This UNESCO World Heritage site is a collection of islands scattred throughout the bay with hundreds of limestone caves, grottoes and rock formations of all sizes and shapes.
Vietnam's two great cities retain much of their Old World charm even after suffering damages and trauma during the war. Hanoi is the capital, and Ho Chi Minh City, is Vietnam's largest city. Both also have a modern, urban appeal that appeals to young backpackers from all over the world.
With its exciting past, vivid culture and natural beauty, its ancient temples, fog-topped mountains and sunny beaches, it is no surprise that Vietnam continues to attract the adventurer and the romantic.
---