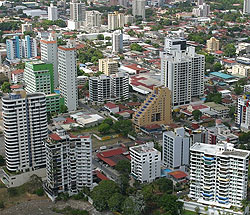 San Francisco is no stranger to affluence and wealth. It has managed to maintain its old colonial charm, and offers some old houses to anyone looking for charming investment property.

There is quite a variety of homes in this area. Aside from the old-style residences, apartments in the modern high rise buildings are also increasing. Most residents of San Francisco are business owners or political figures.

Park Omar, a patch of greenery with a five-kilometre perimeter, serves as a haven for anyone who wants an escape from the busy city. But if you do need to stock up on necessities, grocery stores are just close by, while banks and offices are also within easy reach.
---