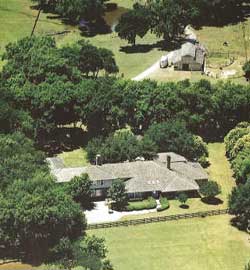 Ireland's capital and largest city, Dublin is a city of contrasts—at once young and old, lively and languid. The area is thought to have been settled since before the time of Christ, though the Viking and Gaelic settlements of later centuries have been more important to its establishment as a city. By the Middle Ages, Dublin had grown into Ireland's foremost city. In the Industrial Age, a division developed: the working-class north and the more prosperous south.

Today, the city is dominated by solid, drab Georgian buildings. But there is nothing drab about life in the city. Half of Dublin's half-million population is below 25. The nightlife is lively, with trendy pubs, cafés and restaurants. One of the most popular is Bewley's Oriental Café, a Dublin legend since James Joyce mentioned it in his book, Dubliners, and also described it as "the lofty, clattery café". And the area around Temple Bar on Dublin's south side is known for its bohemian atmosphere.
Dublin has its share of historic architectural treasures. Many are still in use, such as the neo-classical General Post Office, and the 13th century Dublin Castle, once the seat of British rule in the country and now in use by the Irish government. Dublin also has many elegant open spaces, including dozens of parks and the campuses of its colleges and universities.
It is also an excellent place for shopping. Dundrum Town Centre is Ireland's biggest commercial centre. Grafton Street and South Great Georges Street have many popular stores. Extending from the latter is Wicklow Street, an elegant area of shops and cafés. Another big department store, Clerys, may be found on O'Connell Street, while Debenhams is on Henry Street. The Northern Quarter is being redeveloped, with plans to build apartment buildinsgs, shops and cafés.
Dublin is naturally plagued with the usual problems of burgeoning urban centres—terrible traffic, overpopulation, and escalating property prices. It is serviced by two public transport systems, the Dublin Bus and the DART (Dublin Area Rapid Transport System). Despite growing urbanization, Dublin still retains plenty of idyllic spots. St Stephen's Green is the most popular park and is right next to one of the city's main commercial areas. Far quieter is the lesser-known Iveagh Gardens. Dublin also has some nice beaches and rivers good for fishing and boating.
Dublin has codes for 24 postal districts. Each postal district is designated by a letter and a number at the end of the address. Odd-numbered codes are for addresses north of the river Liffey, even-numbered codes are for areas in the south. Dublin is the only place in Ireland to use postal codes.
---