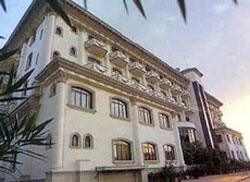 Dong Da (a prime area) lies west of the French Quarter in Hanoi. The most popular attraction here is the scholarly Temple of Literature (Văn Miếu), the most prominent Confucian temple in Vietnam. It was constructed in 1070 and in 1076 became Vietnam's first university.

The Imperial Academy (Quốc Tử Giám) was built within temple walls to provide proper education to royalty, bureaucrats, nobles and other members of the Vietnamese elite. It operated as an educational establishment for over 700 years. During this time, only 2,313 students graduated with the highest scholarly rank of doctor laureate. Their names are engraved in stone slabs found on top of stone tortoises in the temple complex. The complex consists of 5 courtyards and is one of the few remaining examples of Lý Dynasty architecture.
Hoang Cau Lake/Hoang Cau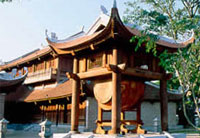 The neighbourhood of Hoang Cau in Dong Da is close to Hoang Cau Lake. The area has villas and serviced apartments, a park, schools, hospitals, shopping centres, supermarkets, fast foods, and restaurants.

Hoang Cau has a number of budget, mid-price and luxury hotels.
---