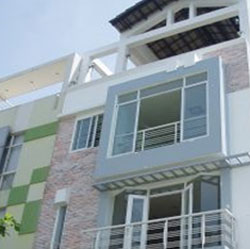 District 7 (a prime area) is well-known for Saigon South as well as the Tan Thuan Export Processing Zone.

The development of the new residential area of Saigon South (also known as Phu My Hung) was the government's response to the city's ever growing population. Saigon South is a great alternative for people looking to get away from the noise and congestion of the city. It has become a popular residential choice for expatriates with its wide clean roads, open green spaces, facilities such as supermarkets, a golf course, a public swimming pool and tennis courts, and its proximity to schools like the Saigon South International School, the Japanese School and Australia's Royal Melbourne Institute of Technology.
The new Tan Thuan Export Processing Zone and the nearby harbour overlooking the South China Sea have been a great aid in boosting the city's economic growth and providing employment opportunities.
---