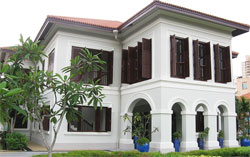 The Central Area, (a prime area) also known as the Central Business District, is the financial and commercial centre of Singapore. Glittering skyscrapers and large shopping malls crowd each other along the streets. In some places, historic shophouses and temples present a pleasing contrast to the urban modernity of the rest of the area.

As immigrants from China, India, Malaysia and other parts of the world arrived here in colonial times, they formed communities among themselves and Little India, Chinatown, and Kampong Glam were created. Today, these places still exist as pockets dedicated to their culture, trade and way of life. They are great places to get authentic Chinese, Indian or Malaysian food, crafts and products in the city.
Downtown Core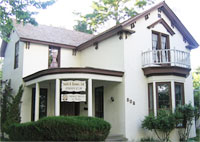 The Downtown Core is the financial district of Singapore, the encompassing important and highly valued areas of Chinatown, Raffles Place, the Singapore River, Bugis, the Colonial District, and Marina Centre. It is the country's most densely populated area, with the most expensive real estate.

Upscale, highly sought-after residential complexes here include the Icon at Tanjong Pagar, Pinnacle at Duxton, The Sail @ Marina Bay and the Marina Bay Residences. Future developments include One Shenton Way and Scotts Square.

Parking for private vehicles is a problem in the Downtown Core, but it is well served by MRT stations, buses and taxis. A new network, the Circle Line, is under construction and will connect to the existing mass transit system. This will make the Downtown Core even more accessible.
There are several educational institutions here, from child play centres to universities. These include the Anglo-Chinese School International, the Australian International School, the Nanyang Academy of Fine Arts and Singapore Management University.
Chinatown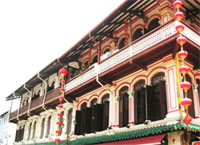 Chinatown was the residential neighbourhood of the Chinese community in Singapore from the time of Sir Stamford Raffles. This large area in Outram near the Downtown Core is rich in Chinese culture and history. However, since the large majority of Singapore's population is now Chinese, today's Chinatown is also another business district in the area. It is the place to go for good Chinese food and assorted products.
Raffles Place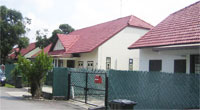 Originally called Commercial Square, Raffles Place was established in 1819 when then-Resident Major William Farquhar and Sir Stamford Raffles saw a need for a commercial house to accommodate the growing businesses and trade in the area. A swampy area beside the river was filled with earth and construction on office and residential buildings began.