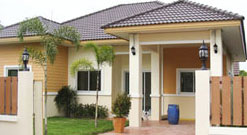 The Kingdom of Thailand is a tropical paradise surrounded by the rich Southeast Asian landscape and emerald equatorial waters. It is a nation of sunny islands in the south and urbanized metropolitan areas that demonstrate the continuous progress of this developing nation.

With more than 14 million international arrivals in the country, Thailand is one of the most popular destinations in Asia. It has one of the most active tourism industries in the world, and has become the gateway to the rest of the Asia-Pacific region and Indochina.

Thailand has a diverse landscape. In the north are mountains and forests, whereas in the northeast are semi-arid farmlands. The Central Plains cradle the country's vast rice fields, and in the south are Thailand's famed tropical islands and its long coastline.
Thailand is also dotted with centuries-old temples that stand as a reminder of the kingdom's majestic past and the Thai people's prevailing faith. Buddhism, the dominant religion practiced in the kingdom, shapes Thai culture. Thailand's native culture is very strong; the country is the only nation in Southeast Asia never to be colonized by European powers.

Thailand is a constitutional monarchy. It is ruled by King Bhumibol Adulyadej (Rama IX), the ninth king of the Chakri Dynasty. He is the longest-serving head of state in the world, and the longest-ruling monarch in Thai history. The King functions as the Head of State, the Head of the Armed Forces, the Upholder of the Buddhist religion, and Defender of the Faith.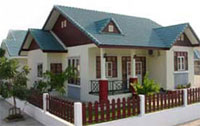 Despite numerous political and military upheavals, the nation's respect towards the monarchy has remained consistent. And even with certain restrictions, and the demand for utmost respect for both the King and Buddhism, Thailand projects an overall welcoming atmosphere. It is not surprising that the country's economy continues to flourish.

Thailand caters to both the luxury and budget markets. A favourite destination among backpackers and bargain hunters, Thailand's dynamic market place offer a wide range of products and services, from inexpensive arts and crafts products to medical tourism. It is also becoming a global hotspot for ecotourism and adventure travel. From culinary tours to extreme sports to just lounging on the beach, Thailand has become the top destination for many holidaymakers and thrill-seekers around the world.
The kingdom once known as Siam strives to maintain a balance between embracing modernity and preserving its proud, national identity.
---