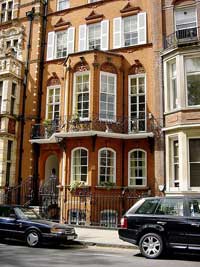 The UK should defuse its housing bubble by making changes to the Help to Buy scheme, by raising taxes on high value properties, and by building new houses, says the European Commission in its annual economic policy proposals for the UK.
The steps taken by the UK to cool housing market are insufficient, noted the commission. It specifically criticized the UK's unfair housing taxation system, noting that low value houses pay relatively higher taxes than high value houses.
"We are suggesting adjustments that would make the council tax system fairer for homeowners and more efficient in terms of government revenues…" said the Commission.
"Reforms to the taxation of land and property should be considered to alleviate distortions in the housing market. At the moment, increasing property values are not translated into higher property taxes as the property value roll has not been updated since 1991 and taxes on higher value property are lower than on lower value property in relative terms due to the regressivity of the current rates and bands within the council tax system."
The Help to Buy scheme is particularly criticized by the Commission, which sees it exerting upward pressure on the housing market. "The authorities should continue to monitor house prices and mortgage indebtedness and stand ready to deploy appropriate measures, including adjusting the Help to Buy 2 (loan guarantee) scheme," the commission said.
Soon after the EU issued the advisory, the International Monitory Fund (IMF) also warned that a housing bubble is likely to derail the British Economy. The IMF urged the UK to rein in risky mortgages as they are making households vulnerable to a housing bubble situation or a possible interest rate hike.
"In an environment where expectations of capital gains can quickly drive up household indebtedness – and thus systemic risk for financial institutions – more policy action is warranted…….Macro-prudential policies should be the first line of defence against financial risks from the housing market," the IMF said.
The IMF suggested modifying or even scrapping the government's Help to Buy program.
"A steady increase in the size of new mortgages compared with borrower incomes suggests that households are gradually becoming more vulnerable to income and interest rate shocks," said Christine Lagarde, the IMF's managing director, presenting the IMF's annual review of the British Economy.