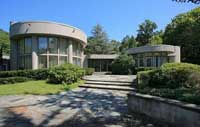 Amidst the sadness cast by the death of the late celebrity icon Whitney Houston, talk of her estate and how much will it be valued since her passing had sprung online and on television.
Whitney Houston's estate will include the sale of some pieces of property that she has been trying to sell these past years as well as future royalties from songs and other licensing deals, which are all believed to be left as an inheritance to her only daughter Bobbi Kristina.
Since her confirmed death on Feb. 11, Ms Houston's music producer Sony Music had seen record sales. According to Nielsen SoundScan, sales data for Ms Houston's music for the week ending Feb. 12, albums sold were at 101,000.
Even Ms Houston's property broker has considered highlighting the sale of her mansion in New Jersey, which has been in and out of listings since 2009.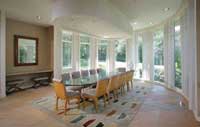 Broker Robert Cross of CarProperty.com has listed Ms Houston's home with former husband Bobby Brown for an asking price of $1.75 million. This price has been scaled down from the original selling price of $2.5 million.
Zillow.com said the property located in Mendham Township, New Jersey is a 5-bedroom, 5-bathroom home located on 5 acres of land about 40 miles west of downtown Manhattan.
The property being sold still has some furnishings belonging to Ms Houston and her family.
Mr Cross, the property broker, had noted in the listing that prospective buyers are asked to show proof of liquid assets worth $1.5 million before they can bid for the property.
Reports said Ms Houston had other properties in the New Jersey area including the home she lent to her late father in Fort Lee. Before she died, this property, she bought for $723,800 has been the subject of litigation she fought against her stepmother.
Aside from this she has another property in New Bergen, N.J. This is aside from her home in Los Angeles, CA.
Reports indicated that it has not been known if Ms Houston had fixed in her will the direct beneficiaries of her estate and if she has put a trust fund in order for her only 18-year-old daughter Bobbi Kristina in case of her sudden death.
Sources: ABC News, Zillow.com, NY Daily News