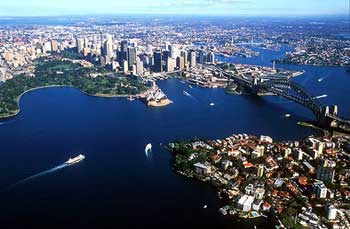 The Australian property market has been flourishing for several years, with strong demand from domestic and foreign buyers pushing prices up and fuelling a residential property development boom. However, the signs are clear that confidence is falling and Australian property prices in cities such as Sydney and Melbourne are beginning to reflect this. The only state where confidence remains relatively high is South Australia, but this could change as we move through 2017.
Property Bubble Warning
In 2016, experts warned the Australian property market was the most overvalued it had ever been, barring one other occasion. Unfortunately, as history shows us, this state of affairs can only ever lead to a large – and painful – correction.
Louis Christopher from SQM Research said the market was overvalued by 22%. Speaking to news.com.au at the end of 2016, Mr. Christopher commented: "If we were to rip out (the figures for) Sydney and Melbourne the market would be fairly valued, quite frankly." He warned that if the Reserve Bank of Australia did not take steps to correct the problem, there would be a "sticky situation" moving into 2017 and beyond.
Oversupply of Apartments in Cities
A record-breaking housing boom in recent years has led to a glut of housing in many areas of Australia, particularly Sydney, Melbourne and Brisbane. Apartment construction has been in overdrive, with developers keen to target foreign buyers, in particularly the Chinese. In Sydney alone, prices have risen by around 10% per year, and in 2016, the median price of a home in Sydney was $1 million. This situation, whilst desirable for investors, has created a dangerous bubble in some areas, specifically Sydney and Melbourne.
A report from leading insurer, QBE, suggests that the Australian property market will experience a significant decrease in median property prices across the board.
Sydney prices expected to fall by a sharp 5%. An oversupply of apartments, particularly in Sydney, will lead to an even bigger drop in prices. This is great news for buyers, but less so for investors with larger property portfolios.
Melbourne has also seen a boom in property prices, which is also dangerous. If prices continue to rise in 2017, the market will correct and investors risk losing out.
The situation elsewhere is slightly different. Perth is experiencing a downturn in property prices, whereas the market is on the rise in Hobart because of a lack of availability. Brisbane, meanwhile, is somewhere in the middle whilst Canberra is seeing small gains.
What Issues Will Affect the Property Market in 2017?
A rise in stamp duty for foreign buyers was supposed to dampen the foreign investment property market, but it seems to have done little to dissuade Chinese buyers. The combination of climate, high standard of living, and education opportunities continue to attract Chinese buyers in their droves, particularly in Melbourne.
However, there is a risk that fluctuations in the markets may have an effect on the Australian economy. Interest rates are still very low, but the banks have put the brakes on lending and it is now harder to secure mortgage funding, particularly if you are a property investor.
Moving forward it would seem likely that the demand for city apartments will continue to fall, whereas affordable housing in the suburbs will attract greater numbers of buyers. Moreover, in areas where there are great amenities, such as on the Gold Coast, demand is unlikely to wane.