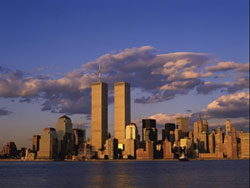 Tighter inventory, and a steep increase in demand, mean that home prices in the majority of U.S. metro areas soared to record highs in the final three months of 2016, says the National Association of Realtors (NAR). Of the 150 markets NAR has tracked since 2005, 52% have a median sales price at, or above, previous all-time highs.
Dallas-Fort Worth (Texas) was the hottest market in 2016, followed by Houston (Texas) and Atlanta (Georgia).
"Buyer interest stayed elevated in most areas thanks to mortgage rates under 4% for most of the year and the creation of 1.7 million new jobs edging the job market closer to full employment," said Lawrence Yun, NAR's chief economist.
"At the same time, the inability for supply to catch up with this demand drove prices higher and continued to put a tight affordability squeeze on those trying to reach the market," he added.
Thirty-one metro areas out of 178 saw double-digit gains. The national median existing single-family home price was $235,000 – up 5.7% from the fourth quarter of 2015.
Inventories remain tight. 1.65 million existing homes were available for sale at the end of the fourth quarter, 6.3% below levels a year ago, and the lowest level since NAR began tracking the supply of all housing types in 1999.
"The exception for the most part is in the Northeast, where price growth is flatter because of healthier supply conditions," said Yun.
The home price uptick at year-end slightly weakened affordability compared to a year ago, despite a solid rise in the national family median income.