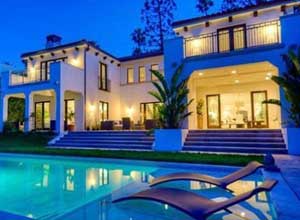 Whether US housing markets continue to recover or not remains a topic for debate – with contradictory statistics coming up every now and then. But one thing is for sure: sales of expensive homes are on a roll. Sales of homes worth $1 million or more went up by 9% in the third quarter last year from the same period in 2013, while the overall market is not responding well to the booming economy, with total sales slipping by 1.2%.
"Million-dollar-home sales will continue to be strong for the remainder of 2014 and into next year, but those sales, at just under 3% of the market, will have a limited impact on overall sales growth in 2015," a Redfin survey concluded.
A million dollars will still buy what's considered a luxury home in most parts of the country, but there are places where this price point will buy nothing more than the average home, according to the Redfin survey.
Several pricey California cities were at the top million-dollar-home sales list in the third quarter. A couple of cities that are considered affordable, including Chicago and Housto,n also made the list.
The stock market boom and a flourishing IT industry are a few of the reasons behind the jump in sales of expensive homes. Yet the market is dominated by homes costing less than $250,000, according to the National Association of Realtors, and this market is weak.
"Over 60% of the homes sold in November cost less than $250,000 and sales of such properties have come down over the past 12 months," says the National Association of Realtors.