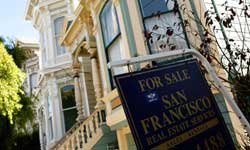 The number of US new homes construction project starts fell marginally in October compared to September, the latest figures from the US Department of Housing and Urban Development show.
However, the amount of building permits issued climbed by 10.9 per cent in the same period. This data is regarded as an indication of future construction activity.

Chief market economist at TD Securities Eric Green told Bloomberg there remains a long way to go.

"We're still at the bottom but gently beginning to move up in the right direction," he commented about the report.

Meanwhile, the number of housing completions also dropped during October.

Earlier this month, the National Association of Realtors (NAR) and other property experts called on the government to take measures to boost the US housing market.
"We build the economy on homeownership, however, until the housing market is restored, the nation and economy can't move forward," at an NAR event, political media consultant Alex Castellanos said.