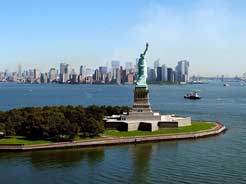 There are growing indications that the US residential real estate sector is beginning to recover.

According to director at Mayfair International Realty Annette Reeve, many investors in the US are "fed up of sitting on their hands" and are therefore keen to make property purchases.

She added "people's money is favouring bricks and mortar", citing the low interest rate, concerns over the performance of the stock market and the general feeling that house prices in the country have reached the bottom as factors contributing to the growing interest in real estate.

Ms Reeve pointed out many commentators believe the nation's housing market could see property values climb higher by the end of the year, due to a decline in inventory.

Last week, the National Association of Realtors revealed existing home sales in the US were up 4.3 per cent in January compared to December, making them 0.7 per cent higher than the same month a year earlier.