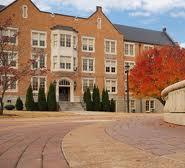 The UK property market offers considerable investment opportunities and many investors have noted the impressive returns that can be achieved from student property rentals. With the UK's student population having increased during the course of the past 15 years, as a result of more people opting to attend university, this is a sector that seems set to grow.
When thinking about student property investment, it's important that you should consider the specific property that you seek to purchase. Most students will prefer to live within easy reach of campus, which means that the highest rents are likely to be achieved on properties that are in such locations.
It's also important to think about how a student investment property can be altered to ensure that you get the best possible returns. Many landlords seek to convert reception rooms into additional bedrooms, allowing them to increase the number of tenants that can be housed as a result.
Student property investment UK experts would suggest that it makes sense to carry out research, prior to making a purchase. If you're not fortunate enough to already have knowledge of a particular location, then you'll want to determine what sort of rental payments you can expect and whether this is currently a shortage of student accommodation available. You clearly won't wish to enter a saturated market, where you may struggle to find student tenants.
Any student property investment also needs to take into account the maintenance costs that will be associated with the property. It's reasonable to expect that students will not necessarily have an enormous amount of experience of maintaining a property, or living away from home. As a result, it's critical that you should assume that additional property maintenance costs may lead to slightly reduced returns.
A student investment property can make sound financial sense, offering returns that may be higher than can be found elsewhere. Many investors choose to hold on to investment properties for many years, generating an ongoing source of income. Your own student property investment portfolio may also be able to grow over time, contributing to your own income, or to your retirement planning.
Raising the capital to make the initial purchase may well involve approaching a bank to apply for a buy to let mortgage. When doing so, it's important that you should have evidence of your research and your plans.
In the current financial climate, some banks and financial institutions are somewhat reticent to lend. You will help your cause considerably, if you're able to demonstrate that you have thought things through and that you have a suitable plan in place. You'll need to convince the lender of your ability to repay the loan and it's likely that you'll also need to provide some sort of deposit or security.