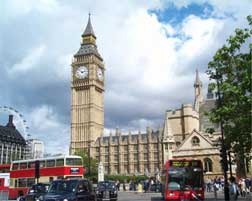 The British government has scrapped stamp duty for first time buyers for homes valued below £300,000 (US$ 403,062). Nearly 80% of first-time buyers will no longer pay any stamp duty, according to the government.
The Stamp Duty Land Tax (SDLT), which is levied on the purchase of homes, currently has a threshold of £125,000 (US$168,020) for residential properties in the UK.
First-time buyers paying between £300,000 and £500,000 will pay stamp duty at 5% on the amount of the purchase price in excess of £300,000, cutting the stamp duty that they would have previously paid by up to £5,000 (US$6,724). The move will save the average first-time buyer £1,660 (US$2,233).
Philip Hammond said the move would cut the tax for 95% of first-time buyers – and abolish it altogether for 80% of them.
"When we say we would revive the home owning dream in Britain, we meant it," he said.
However the Office for Budget Responsibility (OBR) has warned that the relaxation could push up house prices, benefiting those who already own homes.
"The main gainers from the policy are people who already own property, not the FTBs [first-time buyers] themselves," said the OBR, adding that the move would likely cause house prices to rise by 0.3% by 2018.
Experts said the move was unlikely to provide any relief to first time home buyers trying to get on the housing ladder in hot property markets in the UK including London. In London the average first time buyer spends £422,000, the removal of stamp duty would not make a sizeable difference in buying a property for the first time.