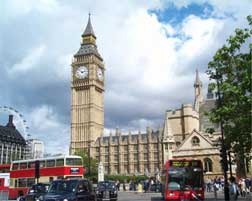 The UK government's plan to extend Right-to-Buy discounts to 1.3 million housing association tenants in England has drawn strong criticism from Parliament's Public Accounts Committee (PAC). The committee has termed the plan as "entirely speculative" and said recently that increases in the value of discounts available under the policy "have increased the risk of abuse".
The PAC scrutinises the value for money – the economy, efficiency and effectiveness – of public spending and generally holds the government and its civil servants to account for the delivery of public services.
"Extending Right to Buy discounts to tenants of housing associations, funded by the sale of high-value council housing, has potentially significant impacts for both local authorities and tenants of social housing, especially in areas where house prices are high," said the PAC.
"Despite the implications and complexity of this policy, the Department for Communities and Local Government (DCLG) has not published a detailed impact assessment to inform Parliament's consideration of its legislative proposals."
"Extending Right to Buy will affect many thousands of people yet the DCLG has failed to provide basic information to support its stated aims. Instead we have heard vague assertions about what it will accomplish and how…The approach to paying for this policy seems to be entirely speculative. On the basis of evidence heard by our committee, there are no costings or workings out. We are not talking about a 'back of an envelope' calculation—there is no envelope at all," PAC chair Meg Hillier was quoted as saying.
"The DCLG has not made a diligent and credible case for this policy. The PAC follows the tax pound and so far all we have are assertions that it will be fiscally neutral. We urge the government to address the very serious concerns highlighted by our committee as a priority," she further said.
In the Global Property Guide's view, the policy could increase downward pressure on the UK housing market, by putting more low-end housing on the market, and reinforcing various measures (stamp duty increases, disclosure of true owners) now hitting the high end.
While lower housing prices would be good, the Global Property Guide's view is that social housing is a necessary component of housing policy, and must be credibly funded.