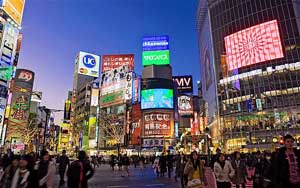 Asians investing in real properties are now flocking to Japan's capital for its relatively cheaper property prices compared to Hong Kong, Singapore, and Taiwan.
This is a direct impact of Japan's decision to keep the value of the yen very low.
Property investors are enticed by a stable rental income which goes as high as 8%.
According to Jones Lang LaSalle, property prices in Tokyo range from 120,000 yen to 150,000 yen per square foot. Hong Kong's varies from about 280,000 yen to 400,000 yen and Singapore has 200,000 yen to 250,000 yen range.
Real Estate Economic Institute Co. said that major Japanese cities, property prices are still less than half their peak at the height of the bubble economy in the 1980s.
A three-bedroom apartment in Tokyo and its nearby prefectures have a price increase of 7.9% in June from a year earlier to 48.3 million yen.
Apartments in the central five wards of Tokyo are the most preferred among investors having 40 million yen to 100 million yen price tag as they offer more stable rental income.
For two straight months in June, the supply of new apartments in the city's metropolitan area rose. Real Estate Economic Research Institute valued this surge in sales at 22%, which according to Kenny Ho of Sinyi can partly be attributed to Abenomics.
Source: Bloomberg