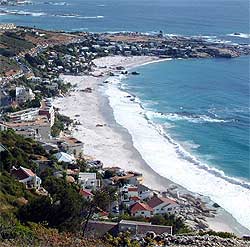 It is still possible for investors to find South African property that represents "good value", it has been claimed.

Co-founder of property search and relocation firm Spacesa Sue McDermott explained that homes overlooking the sea can be purchased in the nation "for a fraction of the price that you would pay in most European countries".

She noted that it can cost as little as £100,000 to buy an apartment on the coast.

Ms McDermott also highlighted the group of real estate owners known as swallows, "who come and spend the British winter in South Africa - so they have summer all year round".

This lifestyle choice is one of the main attractions of buying a property in the country and spending time there, she added.

According to the latest house price data published by Knight Frank, South Africa saw its residential real estate values climb by 1.1 percent during the third quarter of 2011, compared to the previous three-month period.

The firm also highlighted that, since the third quarter of 2010, property prices in the country have risen by 5.5 percent.
According to a Global Property Guide Research, properties in Cape Town, South Africa yields 7.47% and took a two star rating for GPG's Best buy-to-let countries? Ratings.