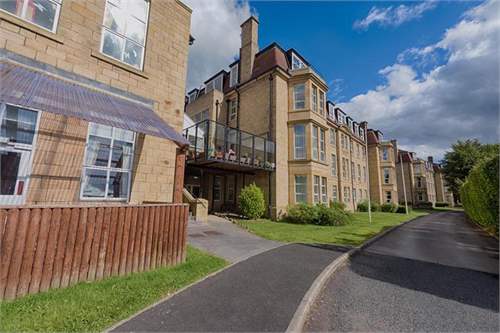 Trend: house prices up 0.0% y-o-y in Q2
The average UK house price rose by 2.8% (0% inflation-adjusted) to £209,971 (US$ 273,046) during the year to Q2 2017, based on the figures from Nationwide. In London prices decelerated sharply, with price rises of 1.5% inflation-adjusted y-o-y in Q2 2017. Some high-end London districts have experienced significant price-falls.
Analysis: supply of houses to the UK's market has hit a record low. Since the Brexit referendum and the general election, newly agreed sales have fallen and buyers have taken a more cautious stance.
Property around outer London is strong. The highest price rise was in East Anglia, with house prices increasing by 5.04% during the year to Q2 2017. House price growth was weak in the North (1% y-o-y in Q2 2017), in Wales (1.40%), and Scotland (1.72%).
Rents, rental yields: London yields are poor, at around 3%
London apartment costs are very expensive, at €25,575 per sq.m.
UK: city centre apartment, buying price, monthly rent (120 sq.m.)
Buying price
Rent per month
Yield
London (Super-Prime Central)
€3,069,000
€8,213
3.21%
London (Other Luxurious Central)
€2,810,880
€6,364
2.72%
Recent news. The present weak government, the result of general election following the UK's Brexit referendum, is "stifling" the country's housing market, respondents to RICS´s UK Residential Market Survey said in June 2017.