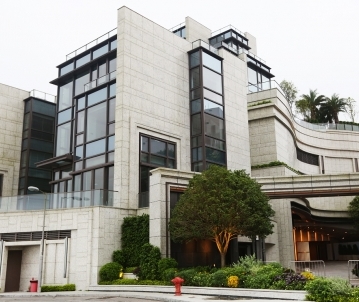 An ultra-luxury house in Hong Kong has set a new record for its per square foot price. It is the most expensive house ever sold in the world, per square foot that is.
The asking price for the property, which is on Victoria Peak, one of Hong Kong's most sought-after neighbourhoods, is HK$175,735 (US$ 22,675) per square foot.
If the house is sold at the asking price it will be the world's most expensive home ever sold, on a per square foot basis.
The property has been listed by Sun Hung Kai Properties. With an area of 433 square meters or 4,661 square feet, the asking price is nearly 819.1 million Hong Kong dollars (US$ 105.7 million). Needless to say, the house boasts all the ultra-modern facilities with a terrace offering breathtaking views of the mountains and a huge swimming pool.
The record was previously set in 2011, when a Hong Kong mansion also located on the Peak was sold for US$ 103 million.
Victoria Peak, commonly called the Peak, is a mountain on the western half of Hong Kong with panoramic views of Victoria Harbour. It is a prominent tourist destination and super exclusive residential area.
Property prices climbed steeply on Victoria Peak between 2009 and 2011 like many other exclusive neighbourhoods in Hong Kong. Mainland Chinese buyers snapped up properties, driving up the prices.
The listing has come at a time when the Hong Kong government is trying to contain runaway home prices by imposing restrictions. The government imposed cooling measures in stages in 2012 and 2013.
Cooling measures include
a 15% levy on 'non-permanent residents' and corporate property buyers,
an expansion of stamp duties on quick resales of property and
a doubling of duties on all properties costing more than HK$2 million (US$258,054), with exemptions for permanent residents who are first-time buyers or sell their only home to buy another.