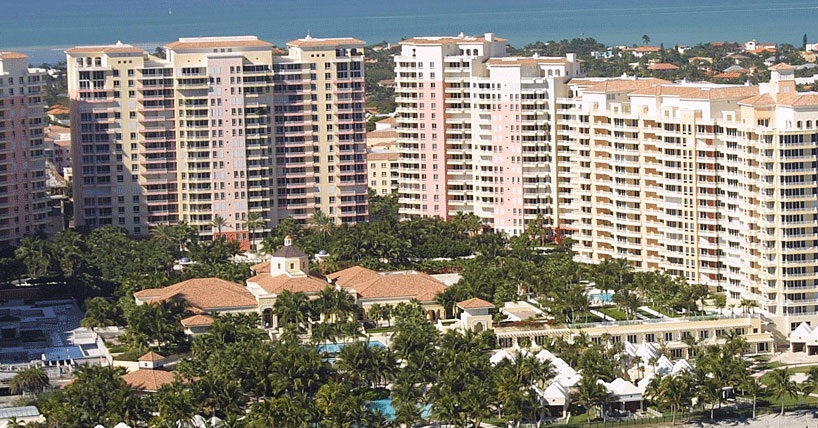 Mexican President Enrique Peña Nieto has landed in the middle of yet another property scam. His telenovela star wife Angelica Rivera has been accused of accepting 'property tax favours' from a Florida businessman who has business interests in Mexico.
Businessman Ricardo Pierdant paid nearly $30,000 in property taxes on a luxury condo owned by the Mexican first lady Angelica Rivera in Florida.
According to reports, one of Pierdant's companies will likely bid to run Mexico ports. Pierdard owns a popular bike sharing company, DecoBike, in Florida.
Angelica Rivera bought the property, south of Miami beach, in 2005, through a holding company.
The holding company paid a total of $1.7 million for the 3,000-square-foot, spacious three bedroom unit located at Ocean Club, a gated waterfront community on Key Biscayne.
Public records show that Rivera's company paid property taxes every year, except for 2014 when one Biscayne Ocean Holdings, managed by Pierdant, paid the annual $29,703 tax bill.
After the Guardian broke the story recently, the Mexican president's office in a statement, terming it "all speculation".
"The story termed Ricardo Pierdant as a "potential" government contractor without offering a single data, document or declaration to support it…It is all speculation…the story predicts the future," the president's office said, adding that Ricardo Pierdant has not entered into any agreements with the Government of the Republic.
The scandal gives credence to reports that foreigners are investing money linked to corruption in Florida real estate under the shield of shell companies. These foreigners include Mexican government officials.
The federal government announced last month it would expand its crackdown on secret cash deals for pricey homes in Miami-Dade County and Manhattan to other luxury real estate markets in Florida, New York, California and Texas.
In January, an agency of the U.S. Treasury Department said it would temporarily order title insurance companies to identify the true owners of shell companies that pay $1 million or more in cash for homes in Miami-Dade and $3 million or more for homes in Manhattan.
Because buyers can cloak their identities in opaque shell companies, regulators say cash home deals are a magnet for money laundering. Corrupt foreign officials, drug dealers and other law-breakers have been caught parking dirty money in U.S. real estate.