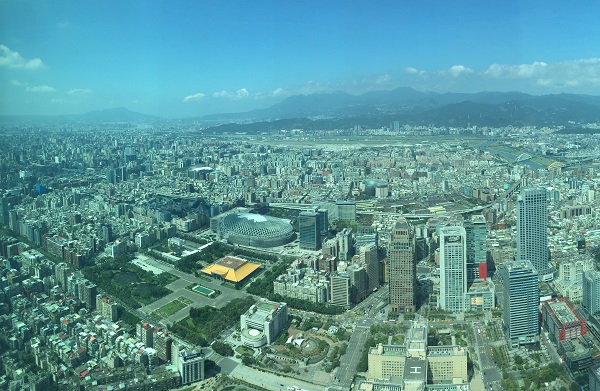 Trend: house prices up 0.37% y-o-y in Q2 2017
After two years of house price falls, Taiwan's property market is gaining momentum. Demand is surging. Residential construction activity is also increasing again.
During the latest quarter (Q2, 2017), nationwide house prices rose by 1.48% (1.28% inflation-adjusted).
Analysis: Property transactions rose by 20% y-o-y during the first half of 2017 in Taiwan's six major metropolitan areas (Taipei, New Taipei, Taoyuan, Taichung, Tainan, and Kaohsiung). This contrasts with a sharp decline during 2016. In New Taipei, property transactions surged 48% y-o-y in June 2017.
Rents, rental yields: amazingly low yields in Tapei at 1.57%
Taipei apartment costs are at $7,112 per sq. m.
Taiwan: city centre apartment, buying price, monthly rent (120 sq.m.)
Buying price
Rent per month
Yield
Taipei
$853,440
$1,117
1.57%
Recent news. Taiwan's economy grew by 1.4% in 2016, up from 0.7% growth in 2015 - still far below the average annual growth rate of 4.5% from 2010 to 2014. Recently, the Taiwanese government raised its GDP growth forecast for 2017 to 2.05% from the last estimate of 1.92%, according to the Directorate General of Budget, Accounting and Statistics (DGBAS), due to strong global demand for smartphones and other hi-tech electronic gadgets.