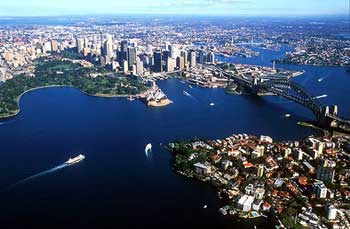 Sydney's property prices are set to soar in the next year, with a boom in prices of about 15 to 20% predicted in 2014. SQM Research released their yearly Housing Boom and Bust Report anticipating an enormous rise in prices for Sydney properties in particular, while the weighted average of gain in Australia's capital cities is in the midst of 7 to 11%. The areas of Sydney that are expected to see the highest increase in house prices are the upper north shore, northern beaches, northwest Sydney, western Sydney, the inner west and the eastern suburbs, which are predicted to see price rises greater than 15% in 2014.
While the housing recovering was finally commencing in late 2012, predictions were made that couldn't stand up to Sydney's performance over the last year, given the historically low interest rates available at this time. Sydney has always seemed to be rather sensitive to changes in interest rates, which is clearly why the higher interest rates in 2009 and 2010 negatively impacted the city's housing market.
Sydney's best performing market sector has been properties with prices no higher than $2 million, however first time home buyers have been struggling to buy their first properties during the recovery. They may, however, see a change to come, as some believe more will take the state government concessions opportunities available to them to get on the property ladder.
On the other hand, one of Sydney's grandest properties is set to break Australian property price records, as agents say a nine figure sale is likely. The property is a waterfront mansion that has been in the Fairfax family for over 100 years. The sale of the mansion, which is known by Elaine, will break the Sydney record of $53 million which was sold in May of this year.
The incredible rise in housing prices expected for Sydney in the coming year makes this an excellent time to look for a home to buy in the area.