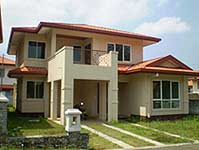 Determined to attract more investment and tourism to Sri Lanka, the government is considering to ease its foreign ownership restrictions on land ownership.
Reports said the Finance Ministry will soon scrap the 100% tax slapped on property acquisitions and would instead replace it with a new special land tax to be imposed in 2012.
Although the final tax structure is still being finalised, the Foreign Ministry said the Sri Lankan government is serious with the fiscal policy adjustment, which in the long term will have significant economic impact.
"The new tax scheme considered by the government will remove the restrictions on foreign buyers as well as for land developers anywhere in the country," sources from the Finance Ministry official told reporters.
The Finance Ministry source cited that there had been ambiguous interpretations of the tax laws in Sri Lanka, which had not resulted to additional earnings for the national coffers.
"Under the current system, foreigners can buy land tax-free if their investment in the entire project is over $10 million. Because of this, land is often sold at inflated prices, allowing huge profits to be made tax-free. Another example is when foreigners buy Sri Lankan companies that are holding land, or to use as a vehicle for buying land, and thus avoid paying the 100% tax," explained a Finance Ministry officer.
In 2004, the said tax scheme was imposed by the Sri Lankan government to scare away property speculators taking advantage of the property boom.
Nonetheless, this has not been cost-effective for the government. If this new land property tax scheme will be pursued by the Sri Lankan government, it would be beneficial for property owners, who can take advantage of the rental yields currently at 3.5% in capital Colombo and between 10 to 11% at the beachfront west coast of Sri Lanka.
Source: Overseas Property Mall