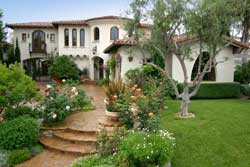 Real estate investors can take advantage of the weak housing market in Spain to pick up high-quality assets at low prices at present.

Sales and marketing manager at Taylor Wimpey de Espana Marc Pritchard stated there are "big opportunities" for buyers who do their research to seek out the best bargains.

"Properties in prime locations are now more readily available to potential buyers given [the] low prices and Spanish property owners will still be able to obtain a solid return on a relatively low-cost investment," he asserted.

Mr Pritchard pointed out Spanish real estate values are around 33% below the peak experienced in 2008, while the country's tourism sector grew 2.6 % in the first few months of 2012.

Buyers using sterling to fund their purchase can also take advantage of the weak euro, he added.

A Reuters report earlier this month revealed it is not only British investors who are making the most of the falling value of the single European currency.

The news provider revealed an increasing number of buyers from the US are seeking out heavily discounted homes in Spain, with one investor telling the publication taxes and maintenance charges are also cheaper in the European nation than they would be in the US.