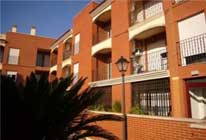 The Spanish government is introducing measures to encourage more property investors to buy homes in the country, as well as to boost tourism.

Sales and marketing manager at Taylor Wimpey de Espana Marc Pritchard explained the nation's politicians are considering ways in which they can attract more investment in the Spanish real estate sector.

"The Spanish government is considering giving residence permits to foreigners who buy apartments from €250,000 (£198,243), so anyone dubious about buying Spanish property should be feeling more confident," he stated.

He added the proposals mean potential buyers can seek out good deals on real estate assets now with fewer worries about the future.

Mr Pritchard also pointed to the measures being implemented to increase tourist arrivals in the country, such as the plan to develop a loyalty scheme for returning visitors and a programme to boost domestic tourism.

Last month, head of operations at international mortgage specialist Connect Overseas Geoff Simmonds stated the "silver lining" to the eurozone crisis is that many property markets on the continent have yet to recover, which means there are bargains to be found for buyers who can obtain finance for their purchase.