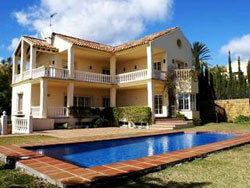 Anyone who buys a property in Spain with the intention of letting it out needs to be prepared for the fact that average rents in the nation are much lower than in the UK.

New research published by EasyRoommate found that rents for flatsharers in Spain stand at around £231 per month, in comparison to the UK where this figure is £360.

The website also revealed that Spanish tenants spend an average of 12 per cent of their salary on accommodation costs, while their counterparts in the UK pay out 15 per cent of their take-home wage on the same expense.

Madrid is the most costly Spanish city for rents, with those sharing a property here paying an average of £304 per month.

However, cities such as Zaragoza and Valencia are much lower down the list, with the typical amount charged standing at £201 and £205 respectively.

Those buying real estate with the intention of targeting the holiday market, rather than domestic renters, may want to bear in mind the findings of a recent study by Campaya.

According to the firm, tourists are becoming much more demanding when it comes to the quality of the properties they stay in during a break, so owners may want to set aside more money for the fixtures, appliances and furniture in their holiday homes.