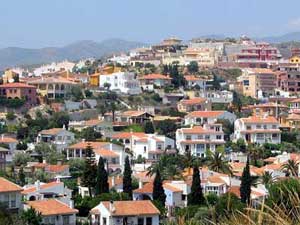 Mortgage loan approvals increased for the first time in four years in Spain, in yet another sign that the housing market is stabilizing after six years of slump.
Home loan approvals increased 2% year-on-year in March, the Madrid-based National Statistics Institute said recently, noting that it was the first rise since April 2010. The total amount lent by banks also went up by 16%, the first increase since 2007.
Housing prices are still declining in Spain, but at a slower rate. They fell 3.5% from a year earlier in the first quarter, according to the latest data from the Public Works Ministry, the lowest decline in the past three years.
Lower unemployment and a gradual economic recovery are key reasons buyers, especially first- time buyers, are getting into the property market.
Housing sales increased 48% in the first quarter from a year earlier.
"Spain has turned the corner," says the International Monetary Fund's (IMF) latest report.
"The recovery started in the second half of 2013 and gained strength in the first quarter of this year, with the economy growing at the fastest pace since 2008... All signs point to the end of the downward adjustment," the IMF report said.
Foreign investment in Spain's housing market in 2013 was the highest for nine years, at €6.45 billion (US$8.95 billion), up 16% on the previous year, according to the Bank of Spain.
British nationals were the biggest buyers with 15.1% of total foreign residential property purchases. The French bought 9.84%, the Russians 8.58%, and Belgians with 7.26%.
Spain, Europe's fifth-largest economy, has seen a drop of up to 40% in home prices since 2007.