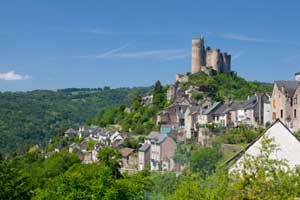 There has been an increase in the number of Brits buying property in southwest of (SW) France in recent years, with one local estate agent noting the majority of purchasers are young families.

Trevor Leggett, chief executive of Leggett Immobilier, stated that his firm has seen transactions in the SW of the country climb by around a third in the past two years.

He highlighted Charente Maritime as a particular hotspot, commenting: "This is certainly an up and coming region for international buyers, with upmarket areas like La Rochelle and the Ile de Re offering easy access, great shopping, sandy beaches and a temperate climate."

Mr Leggett pointed to research published recently by the National Institute of Statistics and Economic Studies, which revealed Brits are now the largest expat population in SW France.

Earlier this month, a spokeswoman for real estate firm French Entree said that, while the SW of the nation is popular among those looking for a home, families should not discount the French property available in some of country's central departments. These areas offer "affordable land" and can enable people to "enjoy a self-sustaining lifestyle", she explained.