A revival may soon be at hand for Slovakia's residential real estate market, which has fallen over the past year (down 12.7% (inflation-adjusted) during 2009).
Mortgage loans have returned to life. Banks are luring new clients with interest rates below 4%. Once again, 100% mortgages are available - and also, mortgages for foreigners.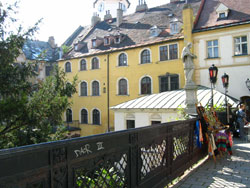 The general view is that 2010 will be a much better than 2009, when the volume of new mortgages fell by as much as 60%. The drop in real estate prices, combined with rock-bottom interest rates, easier terms, and lower fears of job losses, are bringing a substantial stimulus to a market which was relatively less over-extended than many other Eastern European countries, partly because reaping the benefits of the Euro's lower interest rates came later for Slovakia and coincided with the financial crisis. In other words, the benefits were not transmitted into a deepening of the boom, as elsewhere.
VÚB, the bank which dominates the domestic mortgage market, believes that things are moving again. OTP Banka has registered an increase of over 260% in new loans compared with last year. Tatra Banka is more cautious, arguing that for its part, it cannot see increases in mortgage loans, though it too expects a better year. Neighbouring Vienna, too, is experiencing a sharp uptick in residential prices, which is likely to have an impact.
In early April, the lowest interest rate at which a client could secure a mortgage was below 4%. This means that interest rates are at least 3% lower than interest rates were in pre-crisis times.
Read the full report in the Slovak Spectator