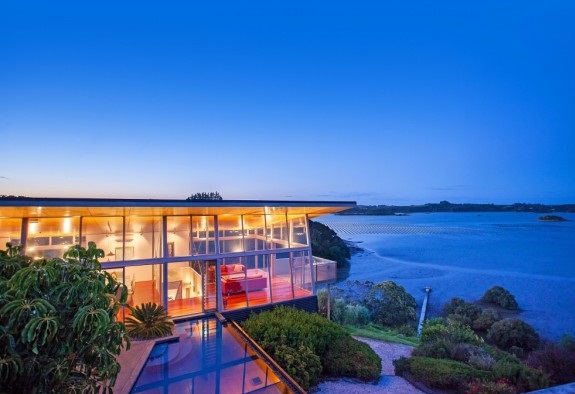 A surprising number of Silicon Valley's super-rich are buying homes which will protect them against a doomsday scenario like a nuclear attack, or political meltdown in America.
When PayPal founder and venture capitalist Peter Thiel bought a property on the South Island of New Zealand, the purchase was attributed to the rising "apocalypse insurance" trend by the media.
The New Yorker magazine quoted Reid Hoffman, the co-founder of business network LinkedIn as saying "buying a house in New Zealand" has become code for obtaining "apocalypse insurance".
"I would guess fifty-plus per cent" of fellow Silicon Valley billionaires have acquired some level of "apocalypse insurance," in the form of a hideaway in the U.S. or abroad," Hoffman further added. They are also constructing bunkers and hideaways in the U.S.
The article also quoted the CEO of a large tech company saying that Russian cyberattacks are evidence of risk that the US might fall into disorder.
"I keep a helicopter gassed up all the time," one head of an investment firm told the magazine. "And I have an underground bunker with an air-filtration system."
He went on, "A lot of my friends do the guns and the motorcycles and the gold coins. That's not too rare anymore."
More than worrying about internet failures, the rich worry about rising inequality and the possibility of a breakdown in civil order. Or about a Putin-ization of the United States, with increasingly rigged courts, decreased media independence, and the end of the impartial court system essential to enterprise. The United States seems to be going the wrong way, and New Zealand, small, safe, transparent, and thinly-populated, finds that its distance from everything else, once its greatest problem, is now a key advantage.