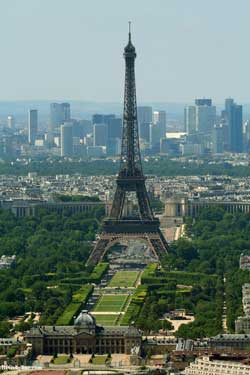 Landlords in France's capital city will soon have to register their properties with the authorities before listing them on short-term rental websites such as Airbnb.
The move aims to curb the practice of home owners flouting legal limits on renting out primary residences. A primary residence cannot be rented out for more than 120 days in a year, but landlords are flouting this norm by listing their primary residences on short-term rental websites throughout the year.
A survey carried out in 2015 discovered that 44% of the homes advertised on a popular short-term website in France were permanently available for rental. The problem is more severe in Paris, as the city is a popular tourist destination. There are nearly 65,000 properties in Paris listed on Airbnb alone.
The new law will also stop tenants from subletting rental units without the knowledge of the landlord.
The rule is likely to come into force on October 1. The government will give a grace period of two months and will then make it mandatory for landlords to register their property with the Paris City Hall from December 1.
A recent amendment in the France's internet law now allows cities with a population of more than 200,000 to monitor the short-term rental market by forcing landlords to register rentals with the authorities. Policies and rules can be framed if short-term rentals pose a threat to the housing affordability.
At the moment, it's very difficult to monitor if the law is being complied with, but it would be impossible to cheat the system when the new rule making registration mandatory is implemented, Paris deputy mayor Bruno Julliard has said.