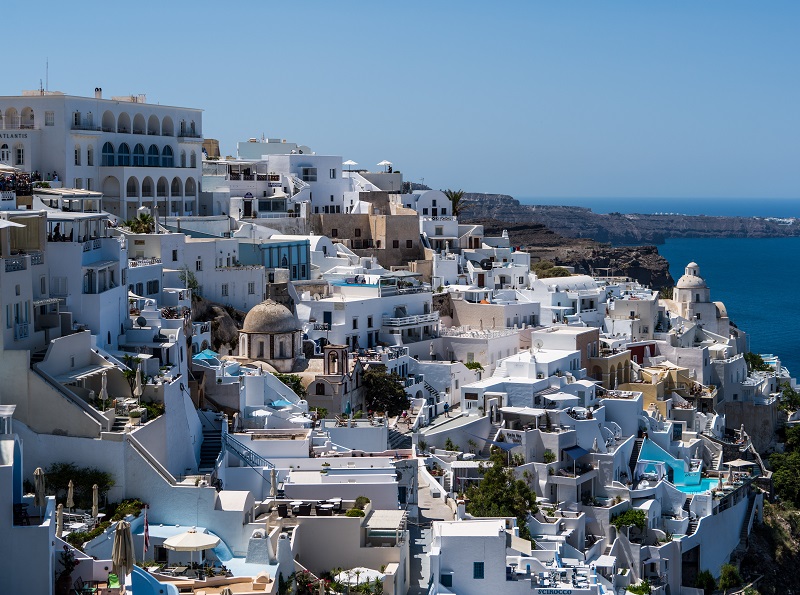 The owners of short-term rentals in Greece will now be provided a separate section in the tax forms to declare their income from letting out properties to tourists and tenants on a short-term basis. The Greek government has introduced measures to bring short-term rental owners under the taxman's scrutiny by clamping down on rampant tax evasion.
The government has warned that severe penalties will be imposed on people who are caught trying to circumvent their tax dues.
The Independent Authority for Public Revenue in Greece recently announced that short-term rentals will be taxed at rates ranging from 15% to 45%.
According to local media reports, short-term rental owners will have to submit Short Stay Declaration form for every guest or tenant who stays in their properties. In the form, they will need to provide details such as the owner's registration number, rent, the name of the short-term rental site used for booking, the details of the tenant, the period of the lease (start and end dates), and the method of payment.
The popularity of short-term rental websites such as Airbnb and Homestay is growing in Greece, particularly in popular tourist destinations.
The Greek government had recently accused these sites of non-cooperation with the country's taxation authorities. The government asked the sites to provide them with details of short-term rentals on a regular basis, but taking the shield of privacy concerns, the sites allegedly didn't oblige.
According to reports, at least 40 percent of Airbnb hosts from Greece advertise multiple properties on the short-term renal site, but don't declare their income.
Many European countries are imposing restrictions on short-term rental industry in order to regularize it. The French government had announced earlier this year that landlords in Paris had to register their properties with the authorities before listing them on short-term rental websites.
Spanish cities and islands popular with tourists are also cracking down on the owners of unlicensed holiday homes letting out properties on these sites.
The authorities announced that flat owners on the islands of Majorca, Ibiza, Menorca and Fomentera would be slapped with fines of up to €40,000 (US$47900) if they were caught renting their properties to tourists. Travel agents or websites caught promoting flats to rent on the islands were warned of even bigger fines of up to €400,000 (US$479,000).