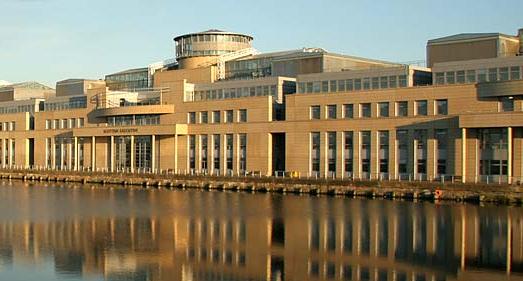 Scotland's government has decided to exempt 50% of property sales from transactions tax altogether. However, high-end home buyers will pay more.
The decision to revise property tax rates has apparently been prompted by the UK Government's Stamp Duty reforms unveiled in Chancellor George Osborne's Autumn Statement in December.
It comes only three months after Scotland proposed a new band-based tax on land and building transactions.
Under the earlier announced rates, no Land and Buildings Transaction Tax (LBTT) was applicable on land and building transactions valued up to £135,000 (nearly $204,761). LBTT replaces Stamp Duty Land Tax (SDLT) in Scotland with effect from 1 April 2015.
The LBTT-free threshold has now been increased to £145,000 ($219,928). As a result, half of the land and building transactions will be exempted from the LBTT altogether, while 40,000 buyers will have to pay less, according to Scotland's Finance Secretary John Swinney.
For properties worth between £145,001 (about $219929) and £250,000 ($379121.25), 2% LBTT will be applicable.
The new rates also attempt to provide relief to people buying larger homes as a new band for properties worth between £250,001 to £325,000 ($492,944) has been proposed in which buyers will have to pay 5% LBTT. Between £325,001 and £750,000 ($1,137,450), the marginal rate will be 10%.
The top rate of 12% will now affect all transactions above £750,000, rather than the £1 million initially planned.
Earlier, the buyers were supposed to pay 10% LBTT on all purchases worth between £250,000 and £1 million.
"The measures I am proposing send a very clear message...This government has put fairness, equity and the ability to pay at the very heart of the decisions that we have taken," said Swinney.
However, Swinney was accused of taking "the fastest U-turn in history".
"Having announced his intentions at the tail end of last year to make this a fair and progressive tax, it took John Swinney just 100 days to change his mind," said Labour's Jackie Baillie.
For the rest of the UK, Chancellor George Osborne announced in December a rate of 5% for properties costing £250,000 to £905,000.
It was feared that the new UK tax bands would discourage property purchases in Scotland, prompting the changes to the earlier proposed LBTT rates.