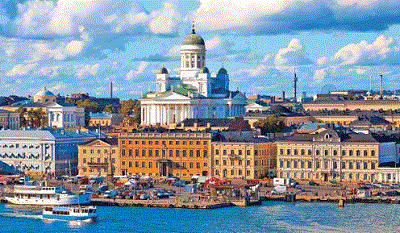 Trend: house prices plunged by 7.58% y-o-y in Q2 2017.
This is the smallest decline since Q4 2014. Russia's house prices fell by 1.44% during the latest quarter.
Analysis: Russia's economy is now improving significantly.
Annual GDP growth was 2.5% in Q2 2017, an acceleration from miniscule growths of 0.5% in Q1 2017 and 0.3% in Q4 2016.
Inflation in Russia has stabilized, thanks to prudent monetary policies. In August 2017, headline inflation slowed to 3.3%, the lowest reading in the post-USSR era, according to the Federal State Statistics Service.
The ruble has lost almost 61% of its value in just three years, from an exchange rate of RUB30.231= US$1 in January 2013, to RUB77.175 in January 2016.
However over the past 18 months, the ruble recovered almost 30% to RUB59.409 = USD1 in August 2017.
Rents, rental yields: yields are poor both in Moscow and St Petersburg, at around 3%
Moscow apartment costs are high, at around €11,866 per sq. m.
Russia: city centre apartment, buying price, monthly rent (120 sq.m.)
Buying price
Rent per month
Yield
Moscow
$1,332,840
$3,277
2.95%
St. Petersburg
$630,000
$1,578
3.01%
Recent news. On 10 September 2017, crude oil prices stood at US$47.60 per barrel, still 60% down from US$111.8 per barrel in June 2014. The economy is expected to expand by 2.1% this year.