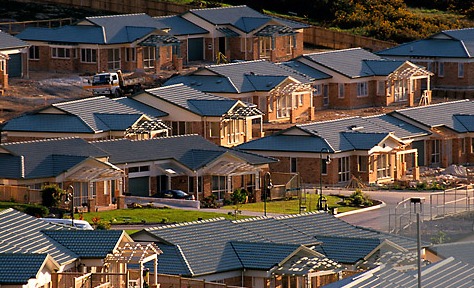 Only 11% of dwellings in New Zealand are owned by people living overseas, according to the New Zealand government. The data was compiled by the Inland Revenue Department (IRD) in June last year, and recently released by Housing Minister Nick Smith. Based on this data the government argues that since foreign home ownership is lower in New Zealand than in other countries, the restrictions on foreign residential investment demanded by the Opposition are unnecessary.
"What it reinforces is that the levels of overseas ownership of homes in New Zealand is small, that it is having no substantive impact on the market, and that making changes in those areas are not going to make a material difference for Kiwi families," Smith said.
"It's not an area that's going to make housing more affordable for Kiwis and that's why I'm focused on the issues that will make a difference in making housing more affordable," he said.
The results were based on property owners' tax returns. Of 199,000 taxpayers making rental tax returns, 11% were non-residents and 1% were of unknown residency. The "non-resident" category included New Zealand citizens who lived overseas and the data did not distinguish between expat New Zealanders and foreign buyers, Smith said.
A Treasury briefing based on the report says "the available data suggests that the level of foreign ownership of New Zealand housing remains relatively low, but the limitations of the data mean that it is difficult to assess the extent to which foreign ownership rates are changing over time".
The Opposition had been demanding for a long time that a system of registering foreign purchases be developed, to ascertain whether foreign investment is pushing up home prices. However, the government has refused to collect data on foreign buyers, saying the impact on house prices is negligible and the data is too difficult to collect.
Labour leader David Cunliffe does not agree with the government's conclusions. His party believes that restricting foreign owners is necessary as, according to Real Estate Institute of New Zealand and statistics provided by various banks, up to 15% of property purchases in Auckland in the past one year were made by non-resident foreign investors.