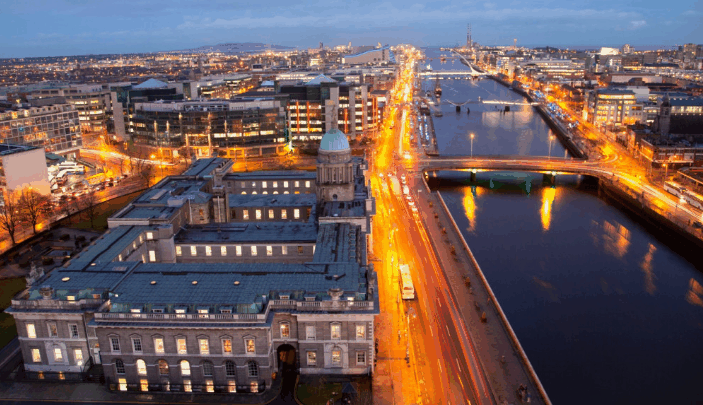 The Irish government is planning to ban landlords in Ireland's two largest cities from increasing rents by more than 4% a year. The restriction, which will be in effect for three years, is aimed at tackling Dublin and Cork's homelessness crisis, according to Ireland's Minister for Housing.
The Residential Tenancies Board (RTB) will study rent increases, and determine whether, in a particular area, rents have increased at above-average market levels for 12 of the last 18 months. RTB will then designate areas as rent pressure zones. Rents in these areas will only be allowed to increase by 4% a year, or 12% over three years.
To get the bill through parliament, the government will require the cooperation of the main opposition party, Fianna Fail, which wants to lower the cap to 2%, and to apply it more widely.
"The State has caused the rental crisis and continual interference is making it worse, a typical example is the rent control introduced by Minister Kelly [which] just complicated the market and increased rents," said Stephen Faughnan of the 5,000-member Irish Property Owners' Association.
Pat Davitt, chief executive of the Independent Property Auctioneers and Valuers said, "there is a real danger that the strategy, while well-intended, will get tied up in its own administration and miss some of the big picture actions which are needed to ensure that supply ramps up to meet demand".
Experts have demanded similar measures in other parts of the country, including Limerick and Offaly, which saw a 10% increase in rents in 2016.