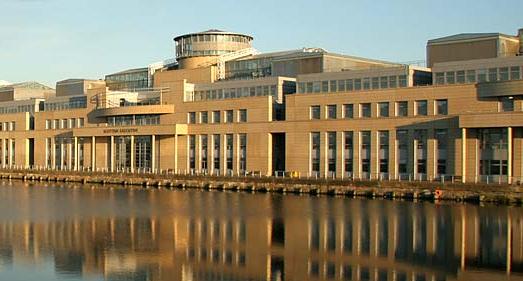 Scotland is introducing rent controls, and under a Labour government England, Wales and Northern Ireland would be highly likely to follow.
The Scottish government's Private Tenancies Bill, which comes into effect on December 1, will put the determination of rent increases in the hands of rent officers, and remove the 'no-fault' ground for repossession, meaning a landlord can no longer ask a tenant to leave simply because the fixed-term has ended - and the tenant will, in normal circumstance, have the right to stay for life.
The bill says: "If you want to increase the amount of rent your tenant pays you, you have to give at least three months' written notice before you can do it... If your tenant thinks the rent increase is too high, they are allowed to contact a rent officer within 21 days of getting your notice...
"The rent officer has the power to decide what the rent for the property should be and can vary the rent up or down."
In addition, to quote the bill:
"If a local council thinks rents are rising too much in a certain area, they can apply to Scottish Ministers to have that area designated as a 'rent pressure zone'.
"This means a cap (a maximum limit) is set on how much rents are allowed to increase for existing tenants each year in that area."
The bill also says: "The new tenancy will be open-ended and will last until a tenant wishes to leave the let property or a landlord uses one (or more) of 18 grounds for eviction."
In sum, Scottish tenants will get security of tenure for life, at a rent decided by the rent officer.
In England, Labour leader Jeremy Corbyn in September promised rent controls in some cities. However rather than setting rents at lower levels than at present, Labour proposes caps on increases. The policy is still being worked on, but three-year tenancies seem likely to be the norm, recently supported by ex-Prime Minister Tony Blair, and city mayors are likely to be given the power to limit rent increases.
David Smith, the policy director at the Residential Landlords' Association, the biggest trade body for private landlords, has branded the proposals a "disaster for tenants". He said: "History proves rent controls stifle investment and reduce supply.
"This is what happened before controls were lifted in the 1980s and it led to a reduction in the quality of rented housing.
It was Margaret Thatcher who removed rent controls via the Housing Act 1980, and then removed tenants' rights to remain in situ by the Housing Act 1988. Previously the UK had enforced so called 'fair-rents' and prevented evictions except under strict conditions.
The result of the 1980 and 1988 acts was an extraordinary expansion of property renting, as the 'buy-to-let' market took off. Generally the change benefited everyone, bringing more housing to the rental market, and allowing renters to be more geographically mobile.
However since then UK house prices have been ratcheted up by low interest rates, by the demise of council house building, by high rates of immigration specially to London, and by a planning system imposing high costs on developers at the initial stage of (often rejected) planning applications.
Now the call for rent control is back with a vengeance - even though rents have increased by less than house prices. Buyers of UK property should take note: this country is likely to be increasingly unfriendly to landlords in future.
Private landlords have faced a series of changes over the past year, beginning with a 3% stamp duty surcharge on buying private rental property. Tax relief changes have also eaten into profits for higher-rate taxpayers, while tighter lending restrictions will make it harder for landlords to refinance.