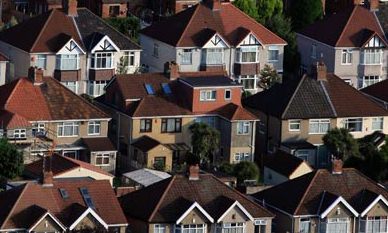 The uncertainty post Brexit vote had little impact on the UK's housing markets overall as the registration of semi-detached and detached homes increased in the UK in 2016, according to the latest National House-Building Council (NHBC) report.
The registration of new homes of all types, however, declined last year. This was down 2% year-on-year to 151,687. Yorkshire and Humberside saw a 27% annual increase. The worst affected areas include London where new-build registrations fell by a whopping 33% year-on-year.
A total of 38,999 semi-detached homes were registered in 2016, the highest annual levels since 1986. New build detached homes saw a total of about 46,118 registrations, which is the highest for this property type since 2004.
NHBC's report was based on data from about 12,000 registered builders, who construct around 80% of the new homes built in the UK. These registration figures represent homes that are to be built in the months ahead.
"Taking into account the extraordinary events of 2016, the UK house-building sector has remained resilient, despite initial caution around Brexit. We have also seen some strong regional growth outside of London," said NHBC business development director, Mark Jones.
"Both industry and consumer confidence remains high and early signs indicate that the new year has begun positively," Jones added.
Some areas that saw a decline include Scotland, West Midlands, East Midlands and Eastern England. The registrations in these areas dropped 9%, 2%, 8% and 5% respectively.
While Yorkshire and Humberside saw a 27% annual increase, the registration increased in South East and the North West regions by 14% and 12% respectively.