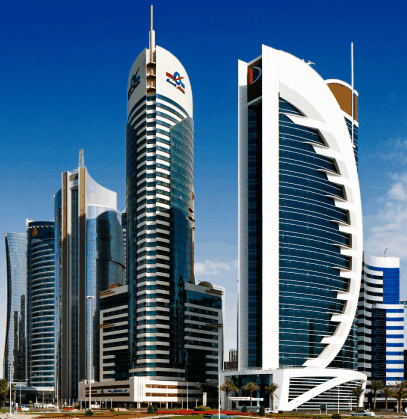 Trend: Qatar's house price fell 6.25% y-o-y in Q2 2017
However property prices increased 1.1% q-o-q during the latest quarter.
Analysis: demand has been surging.
In July 2017, real estate transactions rose by 50% y-o-y to QAR1.8 billion (US$488 million), according to Ezdan Holding Group. That's partly because in 2016, the weakness in oil prices caused the value of real estate transactions to plunge by about 50%, after reaching an all-time high in 2015, boosted by a construction boom in preparation for the 2022 FIFA World Cup.
Demand is expected to fall again in the remainder of the year because of the recent decision of several Arab countries, including Saudi Arabia and Egypt, to cut diplomatic ties and impose an embargo.
The Qatari economy grew by a modest 2.7% last year, after growing by an annual average of 4.2% during 2012-15, and 15.7% in 2008-11.
Rents, rental yields: no yields data is available in Qatar.
Recent news. Economic growth is expected to slow sharply to just 1.6% for 2017-18, according to The Economist Intelligence Unit.
The quarrel between Qatar and the Saudi-dominated Gulf is worrying. Qatar's politics are more liberal, and this irritates the Saudis, who want to control the region on the model of their highly repressive regime. To date, there is no sign that either side will compromise.