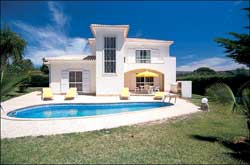 Liquidity problems, record levels of unemployment and the huge uncertainty in the market continue to send the Cyprus property market into a tail-spin. With the exception of the suspension/reduction in Property Transfer Fees approved by parliament yesterday, there are still no signs of a recovery.
Sales fell for the 16th consecutive month in October, according to Department of Land and Survey figures published yesterday.
The figures reveal that the number of contracts for the sale of property deposited at Land Registry offices throughout Cyprus fell to 565 compared with 714 in October 2010; a drop of 21%.
During the first ten months of this year, sales have fallen by nearly 18% – and they are now down by more than 11% on the numbers sold in 2009; the year the market crashed.
The area hit hardest by the decline is Larnaca, where sales during January to October this year have slumped 27%. In Nicosia, sales have fallen 26%, in Paphos they are down 22% and in Famagusta they have fallen 15%. Limassol seems to be weathering the crisis well with sales falling by just 0.2% over the year which has been attributed to an influx of Russian buyers.
Overseas sales fell by 36% last month with the number of contracts deposited reaching 123 compared with 191 deposited in October 2010.
Although sales during October went up in Limassol by 3%, they fell in all other districts. Sales in Famagusta fell 74%, while those in Nicosia fell 63% followed by Larnaca, where sales fell 47% and finally Paphos, where sales were down 36%.
Total overseas sales during the first ten months of the year totalled 1,433; a fall of 10% on the 1,593 sold over the same period last year.
Source: Cyprus Property News