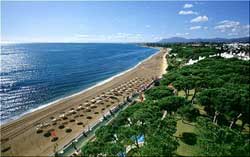 People who are keen to purchase real estate in Spain should focus their search on consolidated areas in the most popular destinations.

Mark Stucklin, head of Spanish Property Insight, explained looking in these locations means buyers "can now be picky and fussy about what they go for".

He highlighted the Costa del Sol, Costa Blanca and Alicante as the three most popular regions for property investors at present.

"Consolidated areas that are well-established with a good range of amenities and services will be the most interesting and will be where people are looking," Mr Stucklin stated.

However, he warned there is over-priced property on sale, so buyers need to do their research before committing to a purchase.

Managing director of Currency Index Robin Haynes pointed out last week (January 26th) that people investing in property in the eurozone - including Spain - can now expect to get approximately eight per cent more for their money than in July 2011, thanks to the reduced value of the euro compared to sterling.